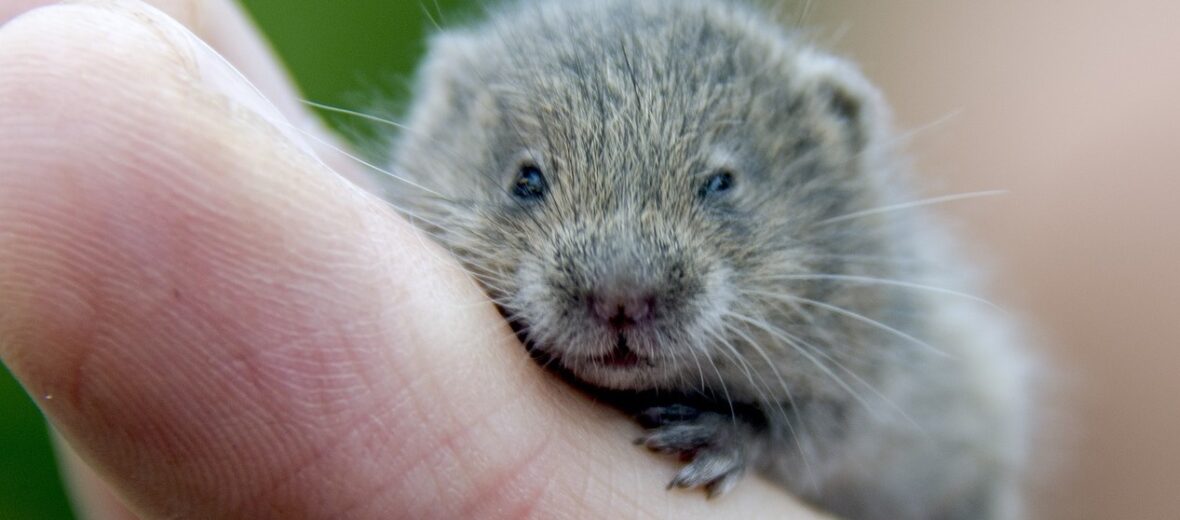 With around 155 known species in North America alone, the vole is a common critter that can be found in meadows, savannas, forests, dense grasslands, prairies, swamps, arctic tundra, home gardens, and farmland. They can be found from the Alaskan tundra all the way down to Mexico. These critters play a key role in the environment as they not only help to aerate the soil, via digging tunnels, but their feces helps to supply nutrients to plants. Plus they provide food for their predators. Due to their abundance and mass reproduction rate, they are listed as Least Concern, by the IUCN.
First the Stats…
Scientific name: Microtus
Weight: Up to 7.8 ounces
Length: Up to 6.1 inches
Lifespan: Up to 5 years
Now on to the Facts!
1.) Voles are typically Herbivorous, eating berries, seeds, nuts, fungi, tubers, tree bark, and leaves. Some even take a liking to insects and snails.
2.) They can eat as much as 60% of their total body weight per day! Like my kids.
3.) Preferring cooler temperatures, they tend to be diurnal during the winter months and nocturnal during the summer months.
4.) Their predators are many: martens, owls, hawks, falcons, coyotes, bobcats, weasels, and foxes.
5.) Not only can the vole dig tunnels with the greatest of ease, but the vole is an excellent swimmer.
But wait, there's more on the vole!
6.) A vole can run up to 6 mph.
7.) When threatened, a meadow vole will typically flee. However, when cornered, they will stomp their hind legs like a rabbit. Grrr!
Did you know…?
Females of this species reach sexual maturity within the first month of their lives!
8.) Voles first appeared in the Late Pleistocene era.
9.) Some species of voles are actually arboreal (live in trees).
10.) Voles breed year round. They can have up to 10 litters a year with up to 11 young! That's up to 550 babies in their lifetime!
Now a Short Vole Video!
Also, check out the Critter Science YouTube channel. Videos added frequently!
Want to suggest a critter for me to write about? Let me know here.
Learn more about all kinds of cool critters, right here!