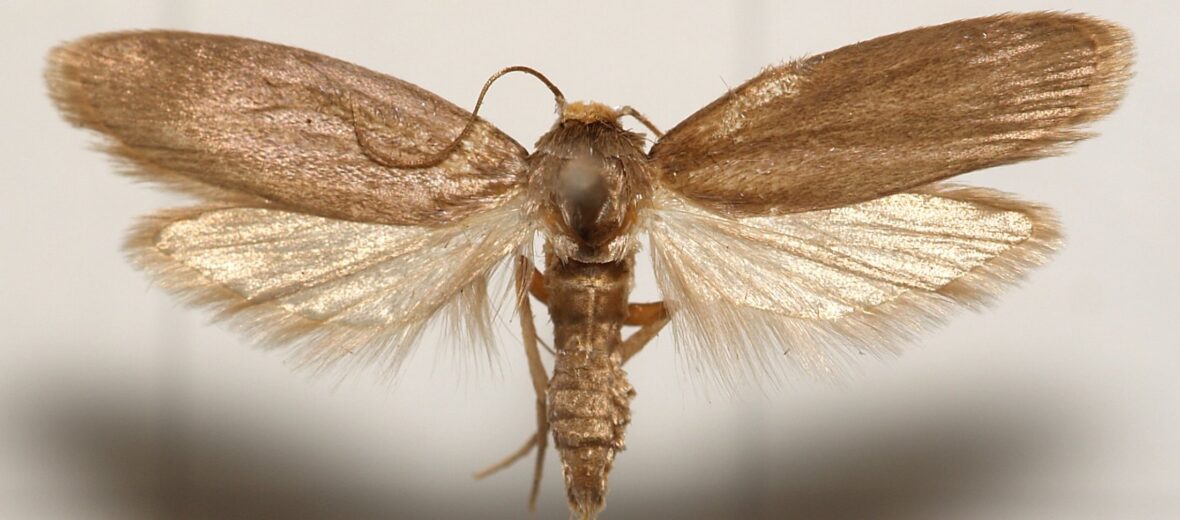 There are actually 2 known species of wax moth: The lesser and the greater. We will be focusing on the greater wax moth, in general. These moths are actually known as bee pests. But they also harbor a little secret that might aid us in the war against pollution. More on that in a bit. Greater wax moths can be found in Asia, North Africa, Great Britain, Europe, North America, Central America, and New Zealand. They are considered pests in all of the locations in which they reside.
First the Stats…
Scientific name: Galleria mellonella
Length: Up to .78 inch
Lifespan: Up to 7 months – most of which is spent as a larvae
Now on to the Facts!
1.) They are also known as bee-moths, or honeycomb moths.
2.) The main way to tell the difference between a greater and lesser wax moth is their wings. The secondary wings on a greater wax moth are white.
3.) When the female lays her eggs, she does so in the vicinity of or actually in the hives of bees.
4.) When the larvae hatch, they immediately get to work consuming combs, dead bee larvae, bee feces, and in some instances the live bee larvae themselves. As you can imagine, these moths aren't looked upon too favorably by bee keepers.
5.) Just like any insect, they go through 4 phases of development: egg, larvae, pupae, and adult.
But wait, there's more on the greater wax moth!
6.) They can remain in the larval stage for up to 6 months.
7.) Females lay between 300 – 600 eggs, over a 5 day-period.
Did you know…?
It was recently discovered that these pests will actually happily consume plastics. Primarily single-use plastics like grocery bags and straws. These "plastivores" actually thrive on eating polyethylene.
8.) Another woe of bee keepers, is that adults and larvae have been known to be vectors for pathogens that can infect honeybees. These include the black queen cell virus (BQCV) and the Israeli acute paralysis virus (IAPV).
9.) Males signal for females with ultrasonic sound pulses that attract the virgin females and then they begin courtship. Once females get close enough, the male will produce a sex pheromone to initiate mating.
10.) Females live for only around 2 weeks. Males live up to 3 weeks.
Now a Short Greater Wax Moth Video!
Now another Short Greater Wax Moth Video!
Also, check out the Critter Science YouTube channel. Videos added frequently!
Want to suggest a critter for me to write about? Let me know here.
Learn more about all kinds of cool critters, right here!