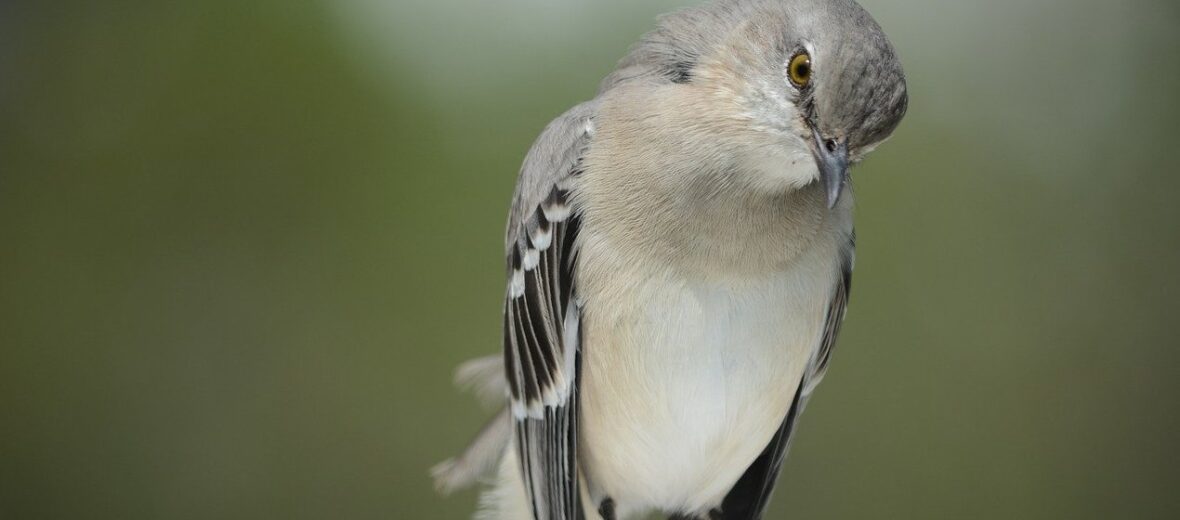 From movies to books, the northern mockingbird is a popular animal in North American culture. They are renown for their ability to mimic other bird's calls and are a common sight to behold throughout North America, Mexico, and Central America. They prefer forest edges, fields, areas near roads, countrysides, and cities. There are 16 known species of mockingbird in the world. This species is listed as Least Concern by the IUCN due to their stable numbers.
First the Stats…
Scientific name: Mimus polyglottos
Weight: Up to 1.8 ounces
Length: Up to 10 inches
Wingspan: Up to 14 inches
Lifespan: Up to 20 years
Now on to the Facts!
1.) In the summer, their diet is comprised primarily of insects. During the fall and the winter months, they tend to eat more berries and fruit rather than insects.
2.) Their Latin name Mimus polyglottos, translates to "many-tongued mimic."
3.) The northern mockingbird is diurnal (active during the day).
4.) Males sing more and have a broader range of sounds than females. Males can learn up to 200+ songs!
5.) They sing throughout the day and into the evening.
But wait, there's more on the northern mockingbird!
6.) Northern mockingbirds also have the ability to mimic other sounds like machinery and car alarms.
7.) These birds are so popular that they are the state bird of Tennessee, Texas, Florida, Mississippi, and Arkansas.
Did you know…?
Little known by most people, president Thomas Jefferson had a pet mockingbird named "Dick."
8.) Mocking birds are territorial and won't hesitate to attack perceived threats; even humans.
9.) Mockers, as they are sometimes called, are monogamous (mate for life) birds that mate in spring and summer; up to 7 times a season!
10.) Females lay between 2 – 6 green eggs with red spots that hatch in just 2 weeks.
Now a Short Northern Mockingbird Video!
Also, check out the Critter Science YouTube channel. Videos added frequently!
Want to suggest a critter for me to write about? Let me know here.
Learn more about all kinds of cool critters, right here!