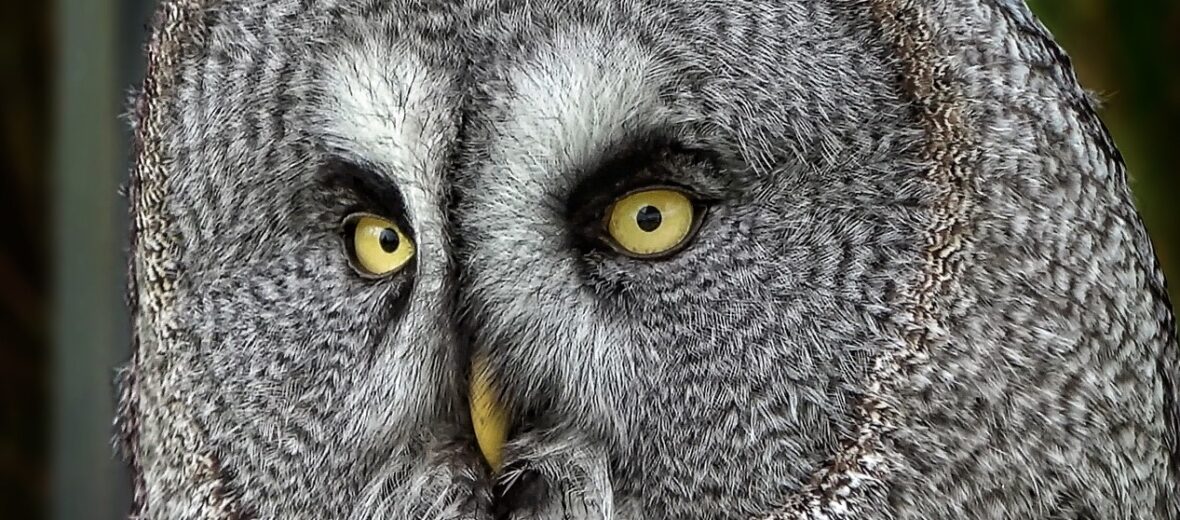 The great grey owl, aka great gray owl, phantom of the north, Cinereous owl, spectral owl, Lapland owl, spruce owl, bearded owl, or sooty owl, is considered to be the largest known owl species by length. Others give this title to the Blakiston's fish owl. They can be found throughout the upper regions of North America, Northern Europe, and Northern Asia. These owls prefer dense coniferous forests, meadows, bogs, and mixed oak woodlands. Due to their stable and increasing numbers as well as their wide distribution, these large owls are listed as Least Concern by the IUCN. Enjoy this, my 900th article on Critter Science!
First the Stats…
Scientific name: Strix nebulosa
Weight: Up to 2.5 lbs.
Length: Up to 33 inches
Wingspan: Up to 5 feet
Lifespan: Up to 40 years
Now on to the Facts!
1.) Great grey owls are typically solitary, sans during mating season.
2.) They are strong hunters that perch on low laying objects, like posts or low branches, then await their potential prey to pass.
3.) The combination of large facial disks, called ruffs, and the typical asymmetrical placement of their ears affords them with excellent hearing.
4.) Grey owls are both nocturnal (active at night) and crepuscular (active at dawn and dusk).
5.) The call of these owls is a rhythmic and low "whoo" sound. The owlets shriek, chatter, and hiss.
But wait, there's more on the great grey owl!
6.) A group of owls is called a parliament or stare.
7.) Lemmings, voles, pocket gophers, moles, shrews, hares, weasels, grouse, thrushes, Canada jays, mountain quail, small hawks, and ducks are all on the menu.
Did you know…?
Their hearing is so powerful that they can hear the faintest rustling of a rodent under 2 feet of snow!
8.) Great grey owls are monogamous (mate for life).
9.) Females lay up to 4 eggs that incubate in up to 36 days.
10.) Due to their size and power, they are even able to defend themselves and their owlets from the likes of black bears.
Now a Short Great Grey Owl Video!
Be sure to share & comment below! Also, check out the Critter Science YouTube channel. Videos added frequently!
Want to suggest a critter for me to write about? Let me know here.
Learn more about all kinds of cool critters, right here!