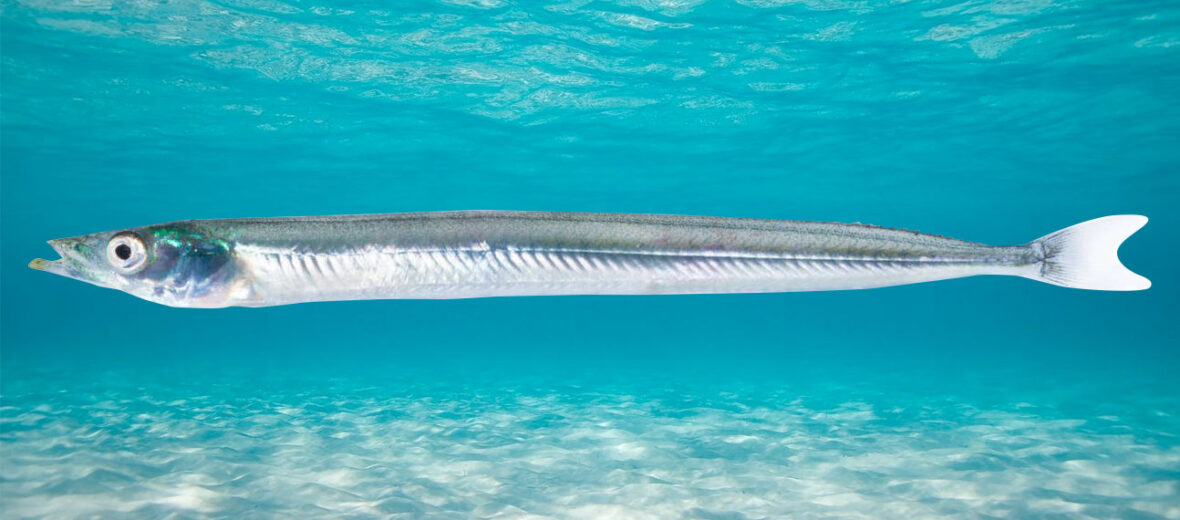 The Raitt's sand eel, aka lesser sand eel, is a small, weever-like fish that is found in the North Atlantic Ocean. These fish are semi-pelagic (often found in the open ocean). Sand eels are very difficult to tell apart from other sand eels, as they all look very similar. They prefer a sandy ocean floor, so they can burrow easily for protection from predators. Their main threats are overfishing, climate change, and pollution. These critters are listed as Least Concern by the IUCN.
First the Stats…
Scientific name: Ammodytes marinus
Weight: Up to 2 ounces
Length: Up to 9.8 inches
Lifespan: Up to 4 years
Now on to the Facts!
1.) These critters are not actually true eels, but rather ray-finned fish.
2.) They can be found at depths of up to 326 feet.
3.) Seabirds, a variety of marine mammals, and larger fish all prey on sand eels.
4.) Raitt's sand eels feast on plankton.
5.) Atlantic puffin, black-legged kittiwake, common guillemot, and razorbills all rely heavily on sand eels. So their populations will wax and wane based on sand eel populations. The more sand eels, the more birds, and vice versa.
But wait, there's more on the Raitt's sand eel!
6.) Sand eels are diurnal (active during the day).
7.) Even though they spend much of their time burrowed in the sand, Raitt's sand eels can also be seen in shoals or schools, in the open ocean, in search of plankton.
Did you know…?
Due to overfishing of the Raitt's sand eel the sand eel fishery in the North Sea, off the coast of Scotland, was closed down in 2000. Only a small portion remains as a means to study the population's recovery and the recovery of Atlantic puffin populations.
8.) They breed from December – January.
9.) Eggs are deposited into the substrate (sand) and hatch in up to 60 days.
10.) Their bodies are rich in lipids so they are extensively fished for their oil and for fishmeal purposes.
Be sure to share & comment below! Also, check out the Critter Science YouTube channel. Videos added frequently!
Want to suggest a critter for me to write about? Let me know here.
Learn more about all kinds of cool critters, right here!