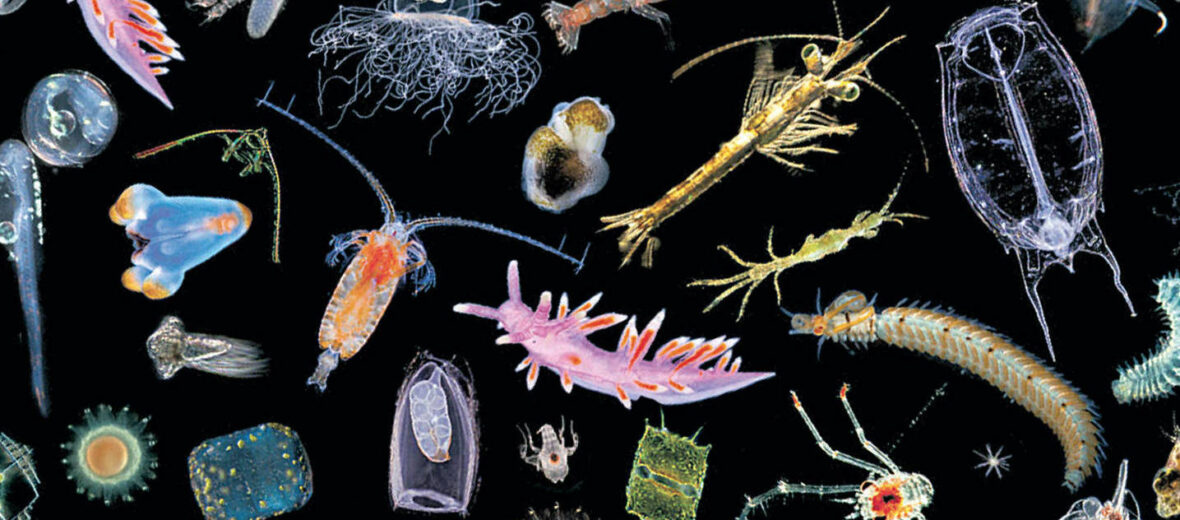 Found in oceans, lakes, ponds, rivers, and streams the world over, zooplankton are tiny, living creatures that are a type of plankton. There are literally hundreds of thousands of creatures that can be called zooplankton. Even newly hatched jellyfish fall into this category. They are typically found on the surface of the water, around phytoplankton (plant-based plankton) down to depths of 1,300 feet. Their greatest threat, sans pollution, is climate change. Increasing UV radiation, of late, has caused a decline in their overall numbers. But they're still going strong.
First the Stats…
Scientific name: Dinoflagellate
Length: Up to 0.16 inches
Lifespan: Up to 30+ days
Now on to the Facts!
1.) They can be as small as .01 inch!
2.) In an effort to camouflage themselves, most are transparent.
3.) Those that live in ponds or lakes without fish tend to have brightly colored blue or orange bodies.
4.) Many have long antennas on top of their head with elongated or cylindrical bodies covered with a protective outer shell.
5.) The name zooplankton hails from 2 Greek words: zoon, which means animal, and planktos, which means drifter. The drifter part comes from the fact that they are unable to swim against the water's currents.
But wait, there's more on the zooplankton!
6.) Some are legless, while other have several pairs of leaf-like legs, cilia, and flagella.
7.) Their communities welcome temporary members as well, like fish and crustacean larvae.
Did you know…?
Jellyfish are considered zooplankton as they are unable to swim against the current and they start out so small.
8.) These tiny critters eat algae and bacteria (phytoplankton). They sometimes eat each other as well.
9.) Fish, amphibians, aquatic insects, and even whales eat these tiny critters.
10.) In certain optimal conditions, zooplankton can increase their numbers by up to 30% in up to 24 hours!
But wait, there's still more on the zooplankton!
11.) These tiny creatures form the largest, daily mass migration on the planet. Traveling from deeper water to the surface, to feed, and then back down again.
Did you know…?
If it weren't for their consumption, especially in the case of filinia, the entire aquatic portion of our planet would be covered in 3+ feet of zooplankton in just 130 days!
12.) Zooplankton is 2nd from the bottom of the food chain. Preceded by phytoplankton.
13.) The word plankton comes from the Greek word planktos, which means wandering.
14.) During the day, zooplankton descend to the darkness and at night, they rise to the surface to consume phytoplankton.
Now a Short Zooplankton Video!
Be sure to share & comment below! Also, check out the Critter Science YouTube channel. Videos added frequently!
Want to suggest a critter for me to write about? Let me know here.
Learn more about all kinds of cool critters, right here!