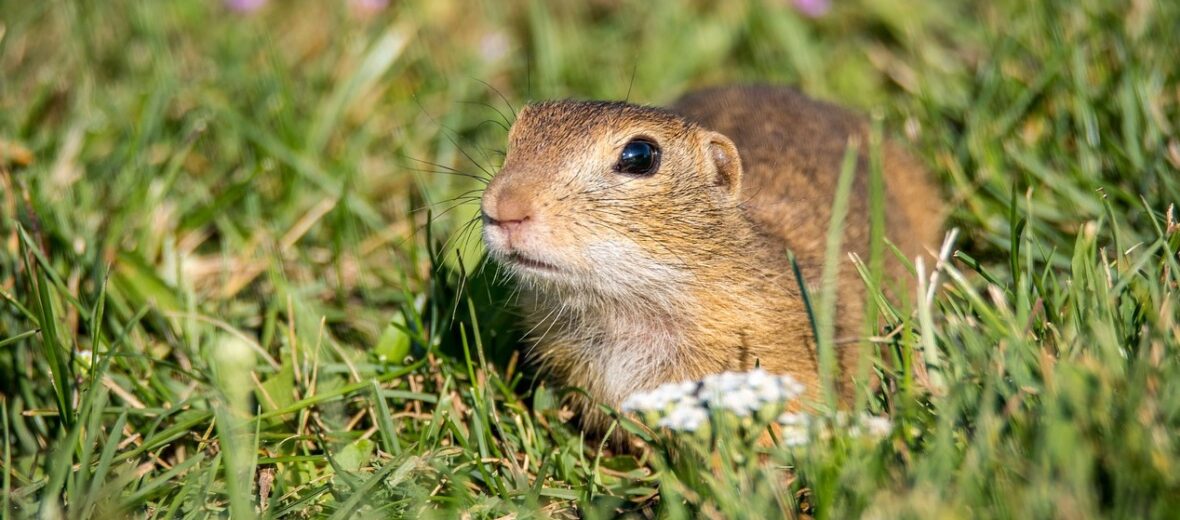 There are 35 known species of gopher that are found from Northern to Central America. Gophers prefer coastal areas, woodlands, prairies, and mountain regions. Gophers, in general, are considered pests due to the substantial amount of damage they can cause to fields, gardens, agriculture, dams, and banks. Several species of Central American gophers are able to reach nearly 2 lbs! Gophers, generally speaking, are listed as Least Concern, however, there are a few Central American species that are listed as Endangered and even Critically Endangered.
First the Stats…
Scientific name: Geomyidae
Weight: Up to 2 lbs.
Length: Up to 13.8 inches
Lifespan: Up to 5 years
Now on to the Facts!
1.) Gophers have large cheek pouches that are lined with fur which they use to carry around food as well as nesting materials. This has earned them the name "pocket gopher".
2.) A single gopher can occupy an area of about 700 yards!
3.) The gopher is considered cathemeral (active during the day and night).
4.) A gopher's daily food yield is up to 60% of its body weight.
5.) Their diet consists of tubers, roots, bulbs, berries, shrubs, nuts, grass, and earthworms. This technically makes them omnivores (eat plant and animal matter).
But wait, there's more on the gopher!
6.) Most gopher tunnels are about 18 inches deep but they can reach depths of up to 6 feet!
7.) Owls, hawks, coyotes, weasels, bobcats, and snakes all prey on gophers.
Did you know…?
Gophers have been around for a long time. There are fossils that date back to 33.7 million – 28.5 million years old.
8.) Gophers don't hibernate. Instead, they gather a surplus of food that is then used during the colder winter months.
9.) Pregnancy only lasts up to 19 days and yields 3 – 4 young.
10.) Females can have up to 3 litters a year.
Now a Short Gopher Video. Warning. It doesn't end well for the gopher!
Also, check out the Critter Science YouTube channel. Videos added frequently!
Want to suggest a critter for me to write about? Let me know here.
Learn more about all kinds of cool critters, right here!