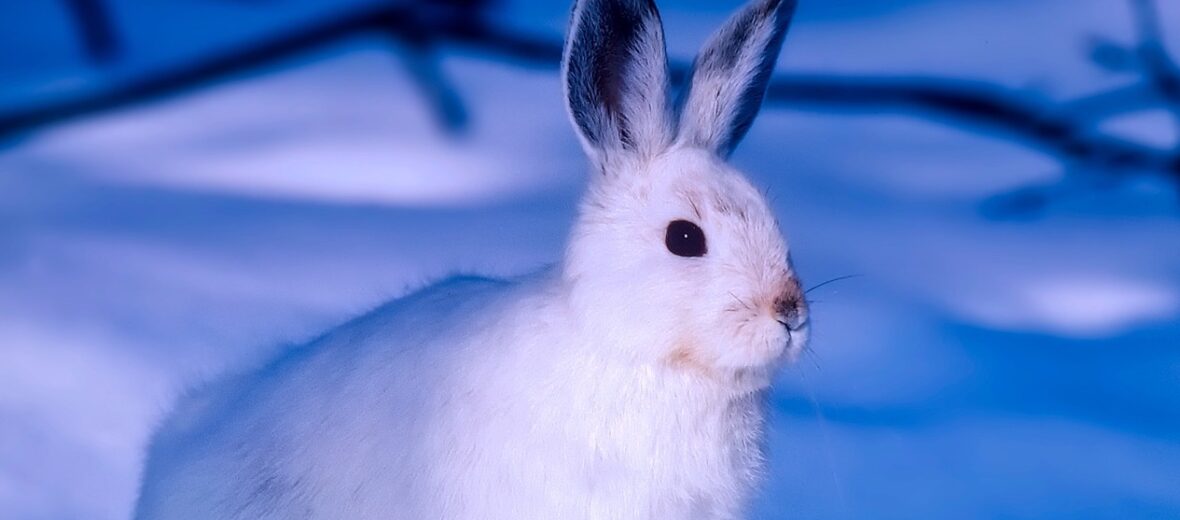 The arctic hare lives in the extremely harsh environment of the North American tundra and Greenland. The Arctic hare is well-suited to conditions typically seen in the tundra regions, plateaus, and treeless coasts of this area. They are specifically adapted to cold weather and frozen precipitation. These critters may look delicate, but boy can they certainly handle the harsh weather! They don't even hibernate during the colder months. These hares are listed as Least Concern by the IUCN.
First the Stats…
Scientific name: Lepus arcticus
Weight: Up to 15 lbs.
Length: Up to 26 inches
Lifespan: Up to 5 years
Now on to the Facts!
1.) Arctic hare is covered with very dense, white fur with only the tips of the ears being black during the winter and transform to a bluish-grey fur during the spring and summer. Their tail is white-colored all year round.
2.) These hares eat woody plants, leaves, lichens, mosses, willow (this makes up 95% of their diet), blooms, roots, grasses, and seaweed; which makes them a herbivore, and more specifically a folivore.
3.) Their main predators are the arctic fox, red fox, Canadian lynx, ermine, grey wolf, rough-legged hawk, snowy owl, and humans.
4.) Arctic hares have widely spaced eyes, like many prey animals. This allows them a broader range of vision to detect predators. "I see you…"
5.) The arctic hare has black eyelashes that protect its eyes from sun glare during the winter.
But wait, there's more on the arctic hare!
6.) Unlike other hares, these critters have shorter ears to help prevent heat loss.
7.) Even though they don't hibernate, they will congregate in groups within burrows to keep warm, when needed.
Did you know…?
An arctic hare can run up to 40 mph and leap up to nearly 7 feet!
8.) They are typically loners, but can sometimes be seen in groups numbering in the hundreds.
9.) Males are known to mate with several females. Hey, they are rodents, after-all.
10.) Females give birth to 1 – 8 babies, called leverets.
Now a Short Arctic Hare Video!
Also, check out the Critter Science YouTube channel. Videos added frequently!
Want to suggest a critter for me to write about? Let me know here.
Learn more about all kinds of cool critters, right here!