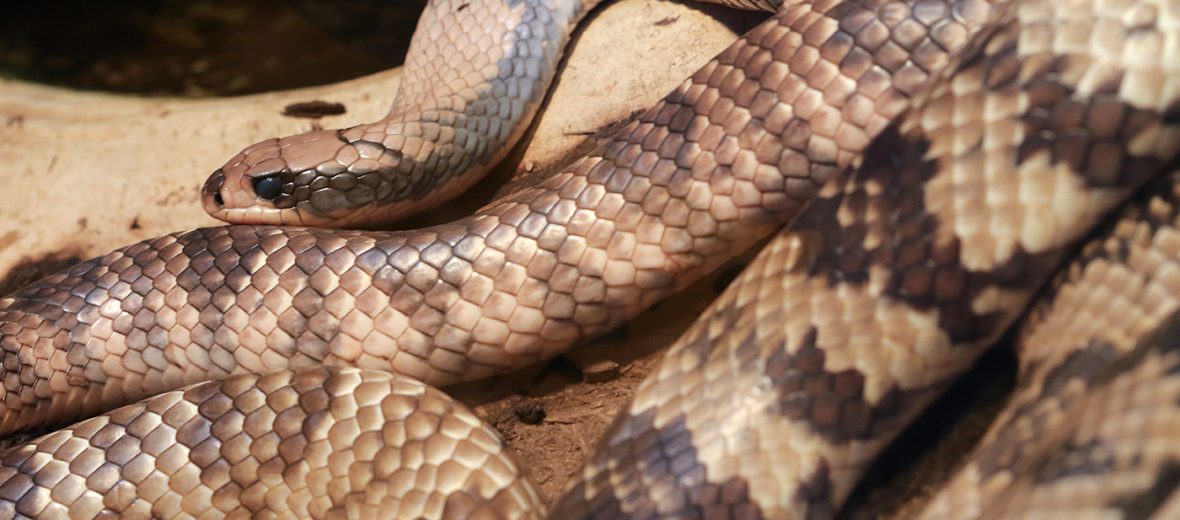 The false water cobra, aka South American water cobra, false cobra, or Brazilian smooth snake, hails from the central portions of South America. They prefer humid and wet areas, and marshlands within the rainforests of Argentina, eastern Bolivia, Paraguay, and southern Brazil. Due to stable populations these snakes are listed as Least Concern by the IUCN. Their biggest threat is that of habitat destruction and over-collection for the pet trade.
First the Stats…
Scientific name: Hydrodynastes gigas
Weight: Up to 10 lbs.
Length: Up to 10 feet
Lifespan: Up to 20 years
Now on to the Facts!
1.) These snakes are diurnal (active during the day).
2.) Most of their day is spent swimming, burrowing, and searching for prey.
3.) Individual attitudes vary greatly. Some are docile, while others are highly aggressive.
4.) A group of snakes is called a bed, den, knot, nest, or pit.
5.) False water cobras prey on fish, amphibians, reptiles, mice, and rats.
But wait, there's more on the false water cobra!
6.) Larger, reptile eating snakes, crocodiles, and birds of prey hunt these snakes.
7.) Females produce up to 2 clutches of up to 40 eggs, each season.
Did you know…?
The effects of a bite from these snakes, with a high enough venom yield, causes intense pain, swelling, and the inhibition of blood clotting. Death is not likely to occur though.
8.) Snakelets hatch in up to 60 days and are precocial (self-sufficient at birth). They measure up to 18 inches long.
9.) The false water cobra is so named due to their ability to flatten their neck, aka hooding, when threatened.
10.) Although these snakes are venomous, the potency of their venom has not been adequately studied.
Now a Short False Water Cobra Video!
Be sure to share & comment below! Also, check out the Critter Science YouTube channel. Videos added regularly!
Want to suggest a critter for me to write about? Let me know here.
Think you know a lot about critters? Try your hand at these fun, free quizzes: