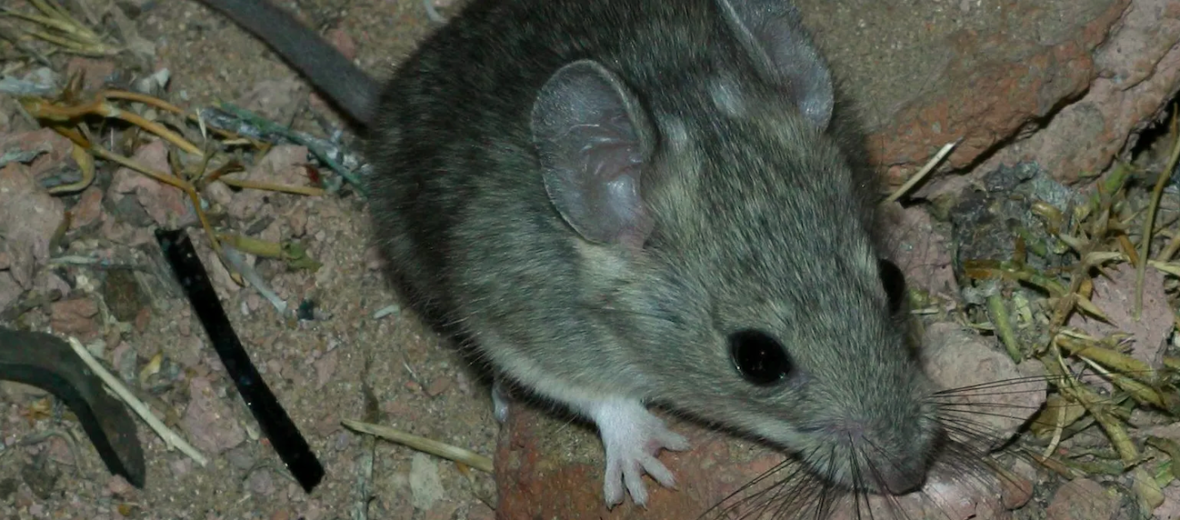 The packrat, aka wood rat, trade rat, and pack rat (separate words) are called this due to their propensity to collect a variety of objects, trinkets, and bits of material to deposit in their nests. They particularly love bright, small, shiny objects that they will happily steal. If one of these rodents has one liberated object and they see a nicer one, they will gladly drop the first item in favor of the new one. The definition of "the grass is always greener". These little critters can be found from southeastern Canada, down through Northwest U.S. and into parts of California, Nevada, Arizona, and New Mexico. They have also been found in northern Mexico. They get around.
First the Stats…
Scientific name: Neotoma
Weight: Up to 16 ounces
Length: Up to 8.4 inches, plus a 7 inch tail
Lifespan: Up to 6+ years
Now on to the Facts!
1.) These rodents are nocturnal (active at night).
2.) There are 22 known species of packrat.
3.) The packrat is a herbivore that eats fruits, seeds, and leaves.
4.) They can be found in dry plains, desert lowlands, brushlands, and pinyon – juniper forests, from below sea level on up to 8,000 feet.
5.) Primary predators are coyotes, spotted owls, weasels, martens, bobcats, black bears, and hawks.
But wait, there's more on the packrat!
6.) Packrats often build their nests near the base of cacti to help keep their homes not only shaded but protected by sharp spines. They build their nests to keep them cool in the summer and warm in the winter.
7.) Females can have up to 5 litters in a single year, each having up to 5 babies. So they get jiggy with it and produce numerous offspring, year round.
Did you know…?
Packrat nests can be ginormous, up to 4 feet across! They are typically made of leaves, twigs, and other appropriated materials.
8.) Wood rats are polygamous (have several partners) which only perpetuates their breeding capabilities.
Now a Short Packrat Video!
Also, check out the Critter Science YouTube channel. Videos added frequently!
Want to suggest a critter for me to write about? Let me know here.
Learn more about all kinds of cool critters, right here!