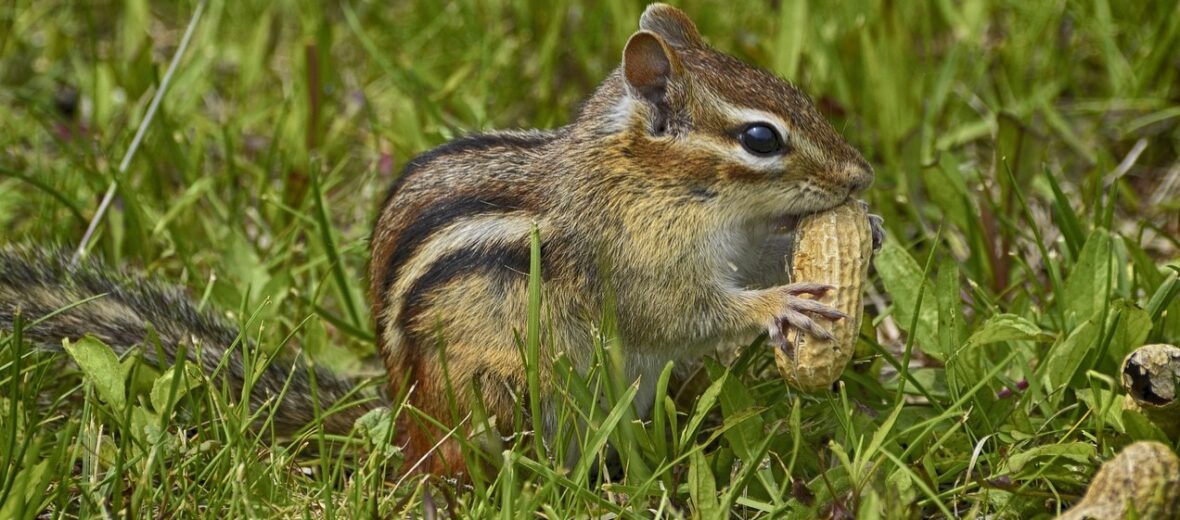 The eastern chipmunk. The cute, furry critters that race around and gather food for the winter months and earn our love, via their cuteness overload. They have been portrayed via animation and song alike. These diminutive critters are members and the smallest participants of the squirrel family. You can find these tiny rodents throughout southeastern Canada on down through the mid-western and eastern United States. They prefer brushland with rocky ground, deciduous forests, and locales with lots of logs and tree stumps.
First the Stats…
Scientific name: Tamias striatus
Weight: Up to 4.4 ounces
Length: Up to 11 inches
Lifespan: Up to 3 years
Now on to the Facts!
1.) Their burrows usually include a well camouflaged entrance, tunnel systems that can reach up to 30 feet long, a very clean and tidy nesting chamber, and food storage areas.
2.) The eastern chipmunk is diurnal (active during the day).
3.) Using as much energy as they do, they need to recharge their batteries, thus they sleep up to 15 hours a day.
4.) Eastern chipmunks undergo torpor (a type of hibernation) during winter. Where they will frequently wake up and forage for food, if necessary.
5.) A group of chipmunks is aptly called a scurry.
But wait, there's more on the eastern chipmunk!
6.) They are primarily herbivores (eat plant matter) but also exhibit an omnivorous (eats plant and animal matter) diet as well.
7.) The eastern chipmunk eats fruit, seeds, nuts, mushrooms, earthworms, slugs, insects, and even bird eggs.
Did you know…?
A single chipmunk can collect up to 165 acorns a day.
8.) These critters are polygynous (1 male mates with several females).
9.) Females go through up to a 35 day gestation (pregnancy).
10.) The female will birth up to 5 pups in February – April and in June – August.
But wait, there's still more on the eastern chipmunk!
11.) It's believed that they came to get their name due to the "chip-chip" sound they make.
12.) Owls, hawks, weasels, foxes, coyotes, raccoons, bobcats, lynxes, cats, dogs, snakes, and even squirrels all prey on chipmunks.
13.) Their cheek pouches can hold up to 3 times the size of their head!
14.) Even though they are portrayed as companions in the cartoons, chipmunks are solitary creatures that only come together to mate or if food is abundant.
Now a Short Eastern Chipmunk Video!
Be sure to share & comment below! Also, check out the Critter Science YouTube channel. Videos added frequently!
Want to suggest a critter for me to write about? Let me know here.
Learn more about all kinds of cool critters, right here!