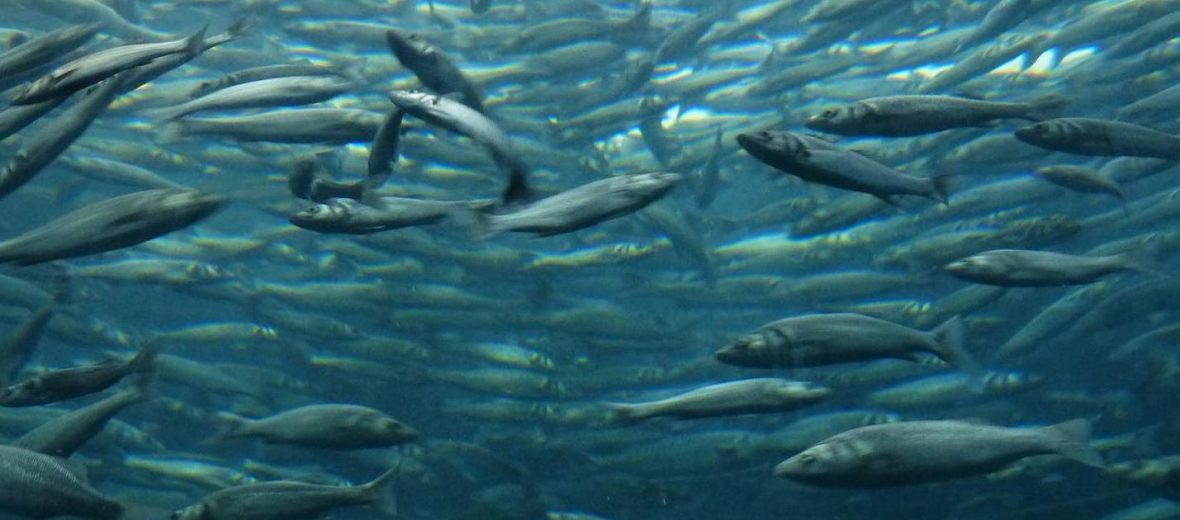 The sardine, aka pilchard, hails from the herring family. There are around 21 known species of sardine. They can be found in the Atlantic, Pacific, and Indian Oceans. They follow blooms of zooplankton. Their biggest threats are overfishing, pollution (microplastics), and climate change (which affects the availability of zooplankton). Sardines, as a whole, are listed as Least Concern by the IUCN.
First the Stats…
Scientific name: Sardina pilchardus
Weight: Up to 12 ounces
Length: Up to 12 inches
Lifespan: Up to 13 years
Now on to the Facts!
1.) Sardines consume, almost exclusively, zooplankton and will follow blooms throughout the various oceans in which they reside.
2.) Dolphins, whales, seals, penguins, sharks, terns, pelicans, and more all prey on sardines.
3.) The phrase "packed up like sardines" hails from as far back as 1841.
4.) Sardines are often caught with encircling nets, and more specifically purse seines.
5.) The many commercial uses for sardines are, in part: for bait; for human consumption; for salting, drying, or smoking; and even for reduction into fish meal or oil for other products.
But wait, there's more on the sardine!
6.) Sardines are very high in the major minerals like calcium, phosphorus, and potassium, and also some trace minerals like selenium and iron.
7.) Sardines form a tight ball to protect themselves against predators. When larger fish approach the shoal, the sardines move in the opposite direction in a single, ribbon-like pattern.
Did you know…?
Sardines have been eaten by humans as far back as 19 BC.
8.) Some shoals of sardines can reach up to 4.3 miles long.
9.) The tight fish, aka bait balls, help keep only the fish in the center of the ball relatively safe though. Some oceanic creatures will blow bubbles to force the sardines into tight balls, then swim through the bait balls to better their chances of gaining a meal.
10.) As they migrate through the oceans, sardine females lay up to 45,000 eggs during multiple spawning events.
But wait, there's still more on the sardine!
11.) Due to the fact that sardines contain purines, which break down into uric acid, it is ill-advised to eat them if you suffer from kidney stones. Plus their salty make-up adds to calcium buildup in the urine which is yet another risk factor for kidney stones.
12.) These fish can be found at depths of up to 656 feet.
Now a Short Sardine Video!
Be sure to share & comment below! Also, check out the Critter Science YouTube channel. Videos added regularly!
Want to suggest a critter for me to write about? Let me know here.
Think you know a lot about critters? Try your hand at these fun, free quizzes: