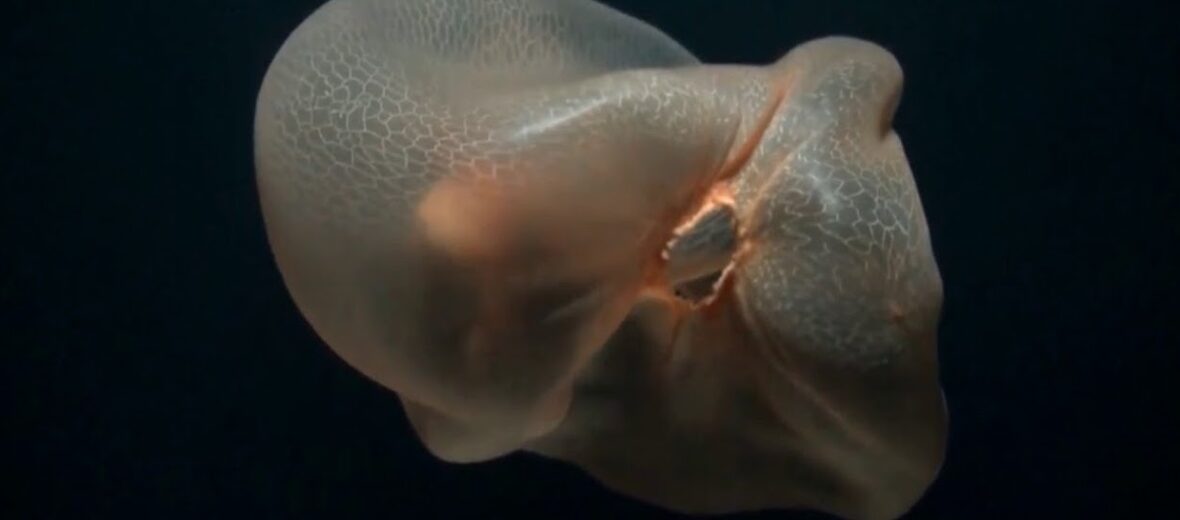 This floating blanket is known as a Deepstaria. It floats about in the depths of the oceans and engulfs it's prey in a blankety balloon of doom. There are 2 known species of these odd creatures: the Deepstaria reticulum; which has a red hue, and the Deepstaria enigmatica; which is whiter in color. They don't have much of a means of locomotion, other than a wobbly undulation. This article comes to you on special request from Mike.
First the Stats…
Scientific name: Deepstaria
Length: Up to 4 feet across
Lifespan: Unknown
Now on to the Facts!
1.) These critters were first discovered in 1960 and later described in 1967.
2.) Deepstarias reside at about 3,100+ feet deep in the ocean.
3.) It's bell is large and can open up to over 3 feet across!
4.) They have a small cluster of venomous tentacles, called nematocysts, under their bell that are used to sting and subdue prey.
5.) Isopods typically hitch rides inside their bell. Small ones, not the giant kind.
But wait, there's more on the Deepstaria!
6.) Their closets relatives are the moon jellies.
7.) Deepstaria enigmatica was named after the underwater explorer Jacques Cousteau's submersible the Deepstar 4000.
Did you know…?
When these jellies die, they drift to the ocean floor. This is known as jelly fall. They then become a meal for awaiting crustaceans.
8.) Eggs are laid by the adult medusa which later develop into a free-living planula, then to a scyphistoma, to a strobila, and lastly to a free-living young medusa.
9.) Not much else is known about these cool creatures of the deep. Hopefully there will be more to come soon.
Now a Short Deepstaria Video!
Also, check out the Critter Science YouTube channel. Videos added frequently!
Want to suggest a critter for me to write about? Let me know here.
Learn more about all kinds of cool critters, right here!