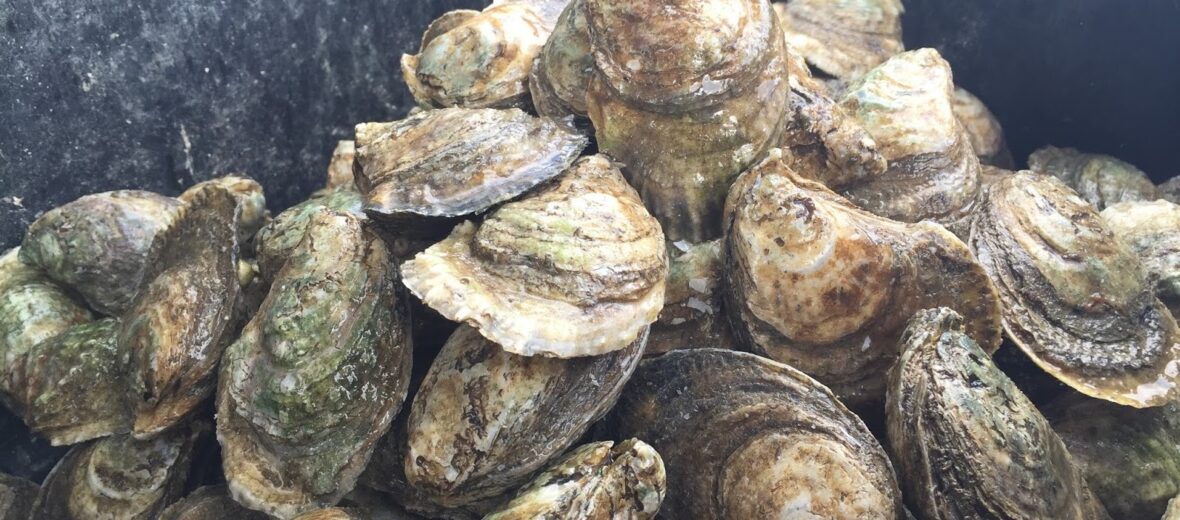 The oyster is just the common name for a multitude of different species of bivalves. There are true oysters, pearl oysters, and more. Some are harvested for their coveted pearl, some for their meat, and some for their translucent shells. These simple looking creatures aren't necessarily attractive to look at but they are very important to a healthy ecosystem. Due to overharvesting and destructive fishing practices, oyster reefs are the most imperiled marine habitat on the planet. Up to 90% of oyster reefs have been destroyed to date. This not only affects the oysters, but also other marine creatures as well. Plus it also causes potential damage to property in the form of coastal damage from waves.
First the Stats…
Scientific name: Ostreidae
Weight: Up to 6+ ounces
Length: Up to 14 inches
Lifespan: Up to 20 years
Now on to the Facts!
1.) An oyster is capable of changing its gender. They usually start out as males and end up females.
2.) These suspension feeders siphon water, algae, and plankton through their gills and are capable of actually cleaning the water around them. A single oyster can filter 50 gallons of water a day! This filtering cleans the water of excess algae and sediment that can lead to hypoxia (low oxygen levels) causing surrounding marine life to literally suffocate.
3.) Oysters form beds or reefs that serve as habitats for other marine creatures.
4.) The habitats that oysters create also take as much as 93% of wave energy. This helps coastlines from being damaged by waves, in the form of erosion, and general water damage from flooding.
5.) An oyster's meat is high in zinc, which benefits your immune system, omega 3 fatty acids, B12, calcium, vitamin C, iron, and protein.
But wait, there's more on the oyster!
6.) Pearl oysters react to irritants that get into their shells by covering the irritant with a substance known as nacre, aka mother-of-pearl. It is the same substance that lines their shells. Over several years, this lining grows into a pearl.
7.) The shape, color, and type of pearl that forms depends on the pigment within the nacre and also the overall shape of the original irritant.
Did you know…?
It was rumored that Casanova ate up to 50 oysters a day! This was due to the thought that they helped his libido. They don't.
8.) Oysters spawn in spring. Females release millions of eggs and males release sperm. The 2 meet and live begins anew.
9.) Microscopic larvae develop from the sperm and eggs and free-floats for around 3 weeks. Those that aren't eaten by other marine life settle to the ocean floor and even onto other oysters to develop into tiny oysters called spats.
10.) Humans have been eating oysters for thousands of years.
But wait, there's still more on the oyster!
11.) Freshwater mussels also cultivate pearls, but they aren't considered to be of much value.
12.) Different bodies of water having varying levels of salt and different kinds of nutrients affect the flavor of oysters. Even oysters of the same species can have a different taste.
13.) Once an oyster attaches itself to a bed, it forms and grows around the surface it attaches to. It will also bend and form around the other oysters. Hence their unusual shapes.
14.) Fortunately, oyster reef restoration efforts have proven successful in bringing oysters back from the brink. A 212% increase in oyster growth accompanied by a whopping 850% increase in marine life has been recorded by the NOAA and the Nature Conservancy.
15.) Climate change also has had an affect on oyster populations. As the ocean takes in more carbon dioxide, the chemistry of the water changes in that it becomes more acidic. Ocean water has increased in acidity by 30%, since the Industrial Revolution. This can kill oyster larvae and make it harder for developing oysters to produce shells.
Now a Short Oyster Video!
Also, check out the Critter Science YouTube channel. Videos added frequently!
Want to suggest a critter for me to write about? Let me know here.
Learn more about all kinds of cool critters, right here!