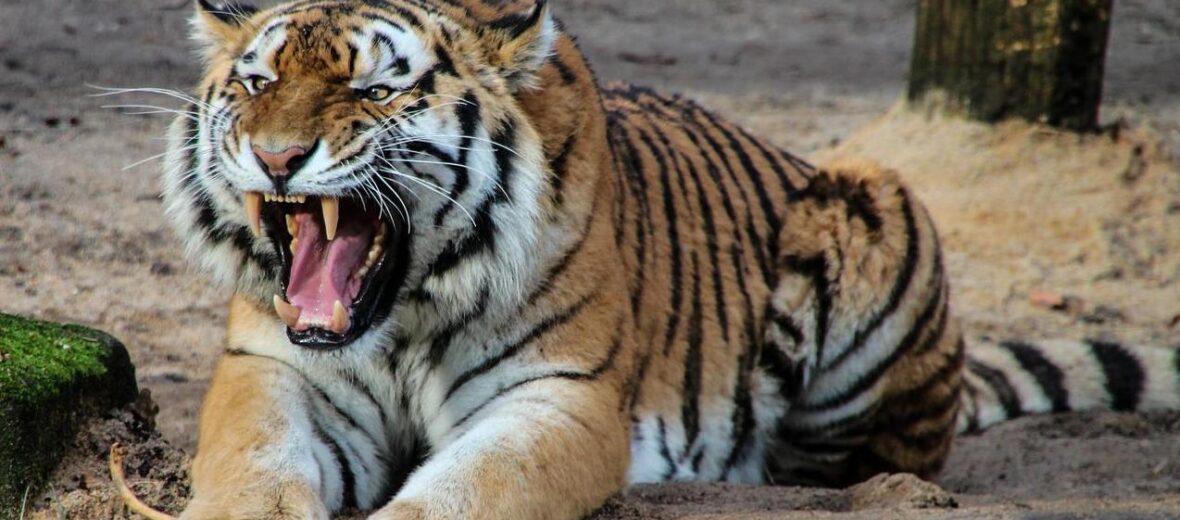 The tiger is the largest species of the cat family. Even though they are large and powerful, they are also very stealthy. You'll never know you're being stalked by a tiger till it's too late! Being the 3rd largest land predator, after polar and brown bears, has both its advantages and disadvantages. You're top of the food chain but you're also open to hunting and poaching. The remaining 2 tiger species are listed as Endangered by the IUCN.
First the Stats…
Scientific name: Panthera tigris
Weight: Up to 670 lbs.
Height: Up to 4 feet, at the shoulder
Length: Up to 11 feet
Lifespan: Up to 26 years
Now on to the Facts!
1.) Tigers are the only cat species that are completely striped. This means that they even have stripes on their skin.
2.) Tigers, as mentioned, are the largest cat species in the world and the third-largest carnivore on land; only polar bears and brown bears are larger. An adult Amur or Siberian tiger (the largest subspecies) can weigh up to 670 lbs..
3.) No two tigers have the same stripes. Like human fingerprints, their stripe patterns are unique to each individual.
4.) An adult tiger can consume up to 88 lbs. of meat in 1 meal! That's like eating 352 quarter pounders in 1 meal !!!
5.) Ever wonder why your cat buries its food? Big cats do it too. They will often stay with their kill and bury it to come back to later.
But wait, there's more on the tiger!
To view more facts on this and many other critters, purchase my book Rainforest Critters. It's only $17.99 for an 84 page book! Available now through Amazon. Click the logo to purchase your copy now:
Now a Short Tiger Video!
Be sure to share & comment below! Also, check out the Critter Science YouTube channel. Videos added frequently!
Learn more about all kinds of cool critters, right here!