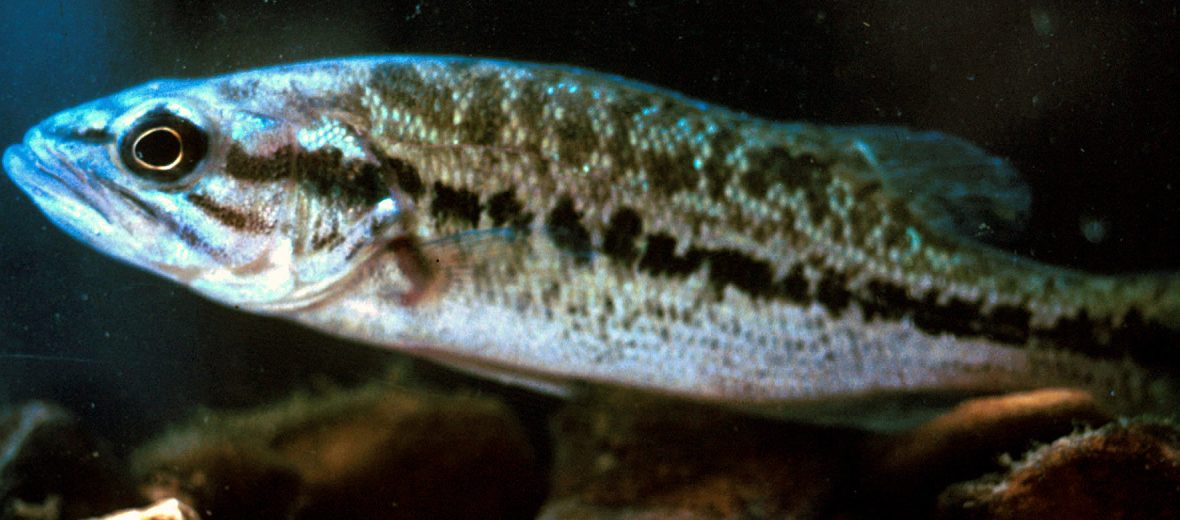 The spotted bass, aka spotty or spots, belongs to the sunfish family. These critters are not only found in the eastern half of the United States, but they have also been introduced to some isolated lakes in Africa, where they quickly established themselves as an invasive species. In the U.S., these fish are listed as Least Concern by the IUCN, with a stable population. This article is on special request, from my friend Shawn.
First the Stats…
Scientific name: Micropterus punctulatus
Weight: Up to 11 lbs.
Length: Up to 25 inches
Lifespan: Up to 7+ years
Now on to the Facts!
1.) Spotted bass prey on crustaceans, insects, frogs, tadpoles, annelid worms, and smaller fish.
2.) These fish are often mistaken for the largemouth bass. The easiest way to tell the difference is by the size of the mouth.
3.) They prefer cool, as well as warm mountain streams and reservoirs that have rocky bottoms.
4.) In 2010, a subspecies of the spotted bass was recognized, called the Alabama spotted bass, aka Coosa spotted bass. This subspecies can be found in the Coosa and Tallapoosa Rivers, as well as the subsequent lakes.
5.) Their scientific name "Micropterus" means small fin, and "punctulatus" means dotted.
But wait, there's more on the spotted bass!
6.) Like all bass species, the spotted bass feeds by opening its mouth wide and creating a negative pressure that sucks in their prey.
7.) Males build a nest in the substrate and entice a female to deposit her eggs into said nest. The male then externally fertilizes them and guards them until they hatch.
Did you know…?
Numerous smallmouth and spotted bass hybrids have been collected recently from local reservoirs supporting the theory that there is sometimes competition between the 2 species for spawning habitats.
8.) Females lay up to and over 4,000 eggs each breeding season.
9.) The spotted bass is a very popular sport fish, that provides a good fight for anglers.
10.) Before 2007, the spotted bass was introduced to the Thee River; Olifants‐Doring River system; and Western Cape Province, in South Africa, as a game fish. It quickly became invasive. Massive efforts were then undertaken to successfully eradicate the threat.
Now a Short Spotted Bass Video!
Be sure to share & comment below! Also, check out the Critter Science YouTube channel. Videos added regularly!
Want to suggest a critter for me to write about? Let me know here.