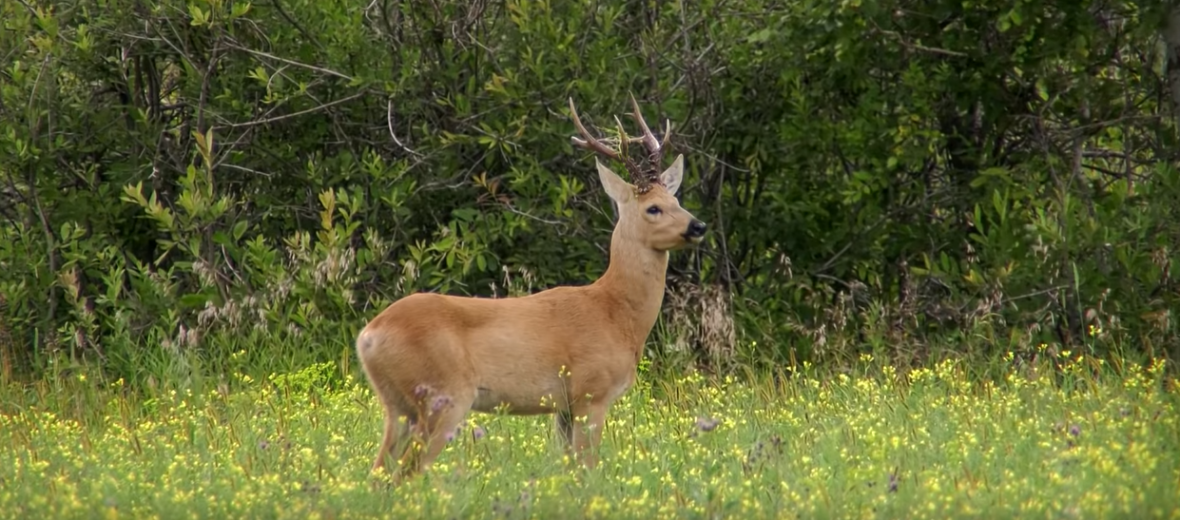 The Siberian roe deer prefers forest and steppe habitats with floodplains and tall-grass meadows. They live in harsh environments and can be found in Europe and Asia. These deer are typically so small that grown adults are mistaken for juveniles. This species of deer is listed as Least Concern by the IUCN but their numbers are decreasing. This is due to habitat destruction and competition with agricultural livestock. They are also hunted by game hunters.
First the Stats…
Scientific name: Capreolus pygargus
Weight: Up to 87 lbs.
Length: Up to 4.3 feet
Height: Up to 2.2 feet
Lifespan: Up to 10 years
Now on to the Facts!
1.) Roe deer are nocturnal (active at night).
2.) This is an exceptionally shy deer species that will flee at the first sign of danger.
3.) In the summer they are solitary, but in the winter, they can congregate into herds of up to 30 individuals.
4.) During migration season, they can form mobs of up to 500 strong.
5.) Besides fraying trees with their antlers and scenting objects and grass, with their scent glands (located on their heads) they also communicate vocally.
But wait, there's more on the Siberian roe deer!
6.) Their are 6 sounds made by the roe deer: rasping, barking, squeaking, whistling, whining, and screaming.
7.) A group of deer is called a herd, gang, or mob.
Did you know…?
They may be small, but they are definitely spry. Siberian roe deer can jump up to 49 feet, horizontally and several feet vertically!
8.) They are Herbivores that eat over 600 species of plants.
9.) Females go through a gestation (pregnancy) period of up to 300 days! After which they will typically birth 2 fawns.
10.) Siberian roe deer begin regrowing their antlers immediately after they are shed.
11.) Amur leopards, lynx, snow leopards, tigers, and Himalayan wolves all prey on roe deer.
Now a Short Siberian Roe Deer Video!
Be sure to share & comment below! Also, check out the Critter Science YouTube channel. Videos added frequently!
Want to suggest a critter for me to write about? Let me know here.
Learn more about all kinds of cool critters, right here!