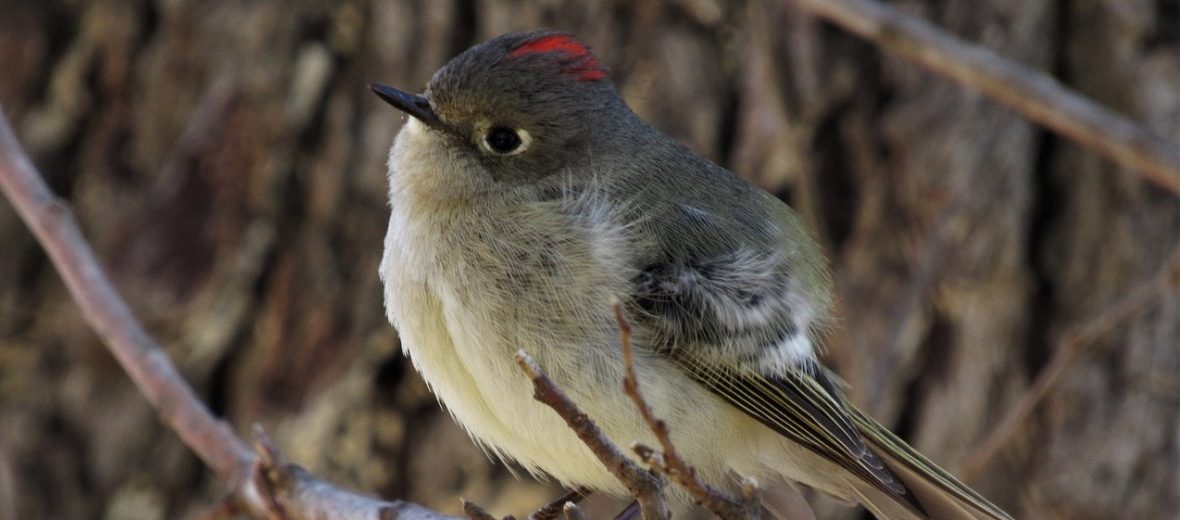 The ruby-crowned kinglet can be found in Canada, United States, down to Mexico. There are 3 known subspecies recognized. These critters are among the smaller of the known passerine birds in North America. They prefer spruce-fir forests and mountainous regions throughout their range. With no real threats, sans habitat destruction, and an estimated population of around 100,000,000, these birds are listed as Least Concern by the IUCN. Their numbers are also increasing.
First the Stats…
Scientific name: Corthylio calendula
Weight: Up to .40 ounce
Length: Up to 4.3 inches
Wingspan: Up to 7.1 inches
Lifespan: Up to 5 years
Now on to the Facts!
1.) Most of these birds will migrate to the southern portions of the United States and to Mexico, during the winter.
2.) Kinglets are diurnal (active during the day).
3.) These birds are mainly Insectivores, feeding on a variety of insects. They will also feast on berries, seeds, and tree sap. They can even eat the berries from poison oak!
4.) Squirrels, cats, owls, hawks, merlins, jays, and magpies all prey on kinglets.
5.) Nests are cup shaped and suspended from a conifer branch.
But wait, there's more on the ruby-crowned kinglet!
6.) The nesting site is ferociously defended by the male and female.
7.) Females lay up to 12 eggs, each season! This is among the most produced of any North American passerine bird.
Did you know…?
Even though the eggs weigh only about 1/15th of an ounce, the entire clutch can often weigh as much as the female herself!
8.) Young birds look like adult females, since young males don't possess a crown patch.
9.) These birds, while awake, are constantly moving. They exhibit bursts of quick wing beats when flying.
10.) Female ruby-crowned kinglets look just like males, sans the red crown.
Now a Short Ruby-Crowned Kinglet Video!
Be sure to share & comment below! Also, check out the Critter Science YouTube channel. Videos added regularly!
Want to suggest a critter for me to write about? Let me know here.