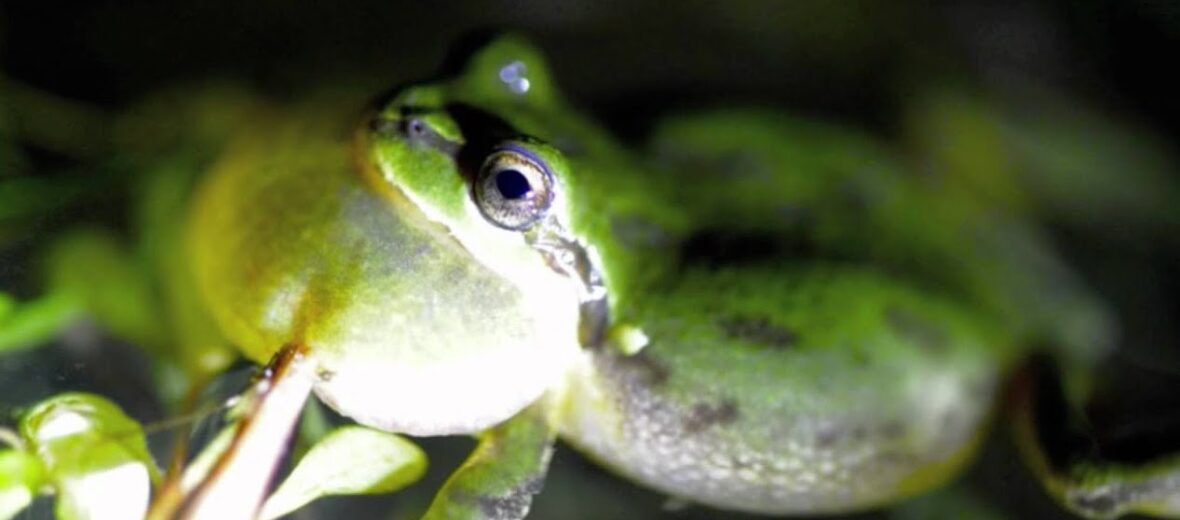 The Pacific tree frog is a survivor. They can be found in ponds, meadows, wetlands, woodlands, and pastures. Pretty much anywhere they can find a steady supply of water is where you can find them. I even used to find them in ditches back home. These little critters are the most common amphibian found along the west coast of the United States These frogs are also known as the Pacific chorus frog. They are listed as Least Concern by the IUCN.
First the Stats…
Scientific name: Pseudacris regilla
Weight: Up to .5 ounce
Length: Up to 2 inches
Lifespan: Up to 8 years
Now on to the Facts!
1.) Their main predators are giant water bugs, diving beetles, bluegill sunfish, raccoons, bullfrogs, herons, other larger bird species, snakes, and the overzealous kid looking to capture them for a pet.
2.) They eat smaller invertebrates, like moths, flies, gnats, and worms.
3.) In 2007, this little tree frog was named as the state frog of Washington.
4.) A group of frogs is called an army.
5.) The calls of these frogs are frequently used in movies as a night time background sound.
But wait, there's more on the Pacific tree frog!
6.) Like many frogs, they are nocturnal (active at night).
7.) Tadpoles primarily eat algae and bacteria.
Did you know…?
These frogs can change colors. This ability is not like a chameleon though. This ability is solely environmental and based on temperature and humidity. They can change from green, tan, grey, reddish, brown, even to black. This change happens in just a few minutes.
8.) Mating takes place between early winter to early spring.
9.) Females lay between 10 – 90 eggs in gelatinous clumps under leaf litter and on or near water plants in shallow, calm water.
10.) Tadpoles hatch between 1 – 3 weeks and begin their lives by undergoing their metamorphosis into frogs.
Now a Short Pacific Tree Frog Video!
Also, check out the Critter Science YouTube channel. Videos added frequently!
Want to suggest a critter for me to write about? Let me know here.
Learn more about all kinds of cool critters, right here!