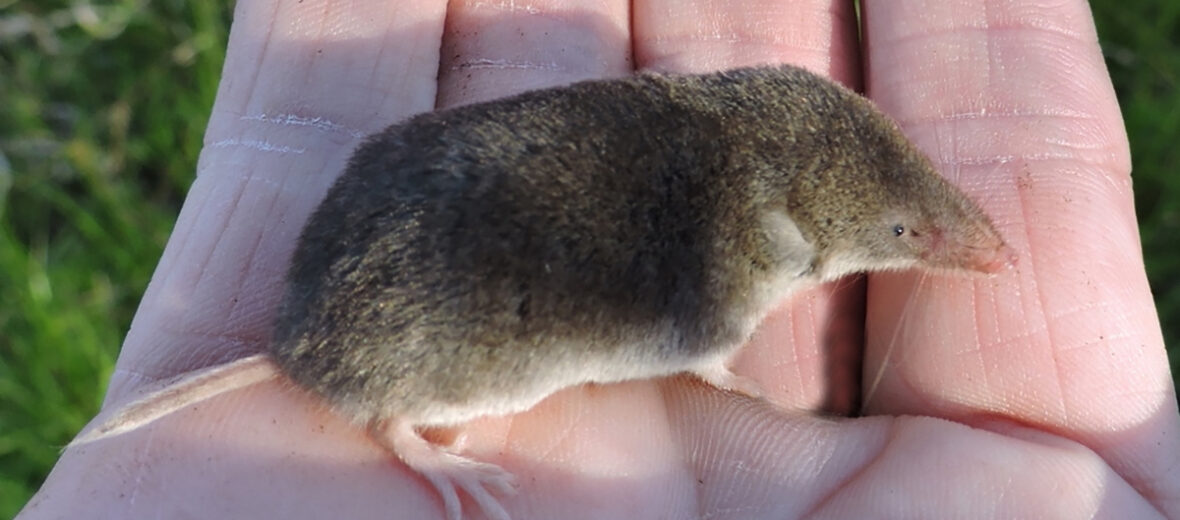 The North American least shrew is 1 of North America's smallest known mammals. While they look like rodents, they are actually members of the order Eulipotyphla. They can be found in southern Canada, through eastern and central United States, and down into Mexico. There are 385 known species of shrews. Do to their stable numbers, these critters are listed as Least Concern by the IUCN.
First the Stats…
Scientific name: Cryptotis parva
Weight: Up to .2 ounce
Length: Up to 3.4 inches, including up to a .7 inch tail
Lifespan: Up to 1+ year
Now on to the Facts!
1.) These shrews prefer marshes, mesic grasslands, and meadows.
2.) These shrews can be cathemeral (active day and night). But they have been observed to be mostly nocturnal (active at night).
3.) Even though they can tunnel, like moles, they tend to take up residence in abandoned burrows.
4.) North American least shrews prey on beetle larvae, caterpillars, earthworms, centipedes, snails, slugs, sow bugs, crickets, and grasshoppers.
5.) Their predators are many and include (in part) owls, hawks, red foxes, raccoons, skunks, and snakes.
But wait, there's more on the North American least shrew!
6.) When up against a lizard, they will bite at the tail, till the lizard drops its tail (caudal autonomy), providing a tasty snack for the shrew.
7.) These shrews can eat up to their body weight in food each day!
Did you know…?
North American least shrews will sometimes dwell inside beehives and feast on the larvae.
8.) Least shrews exhibit hoarding or caching (storage of extra food).
9.) If cornered, the North American least shrew will attempt to defend itself with its venomous saliva. That's right. Like the solenodon, these mammals are venomous. However, their venom is only excruciatingly painful, not fatal to pets or humans.
10.) Females produce up to 2 litters per season.
But wait, there's still more on the North American least shrew!
11.) The female shrew will undergo up to a 23 day gestation (pregnancy) that yields up to 6 young.
12.) The young are born altricial (blind, hairless, and helpless).
Did you know…?
The venom of a least shrew is a type of blarina toxin (BLTX), a lethal mammalian venom with a tissue kallikrein-like activity. But again, it won't kill you, it'll only hurt really bad, if bitten.
13.) Shrews have been around for around 40 million years.
14.) Least shrews are used in research as emesis (vomiting) models, to see how delta-9 tetrahydrocannabinol prevents emesis in the cannabinoid (appetite, pain mood, and memory) receptors. This type of research is particularly helpful for cancer patients since chemotherapy drugs, like cisplatin, can cause nausea and vomiting.
15.) Males tend to be very territorial and will engage in ferocious fights over food and mates.
Now a Short North American Least Shrew Video!
Be sure to share & comment below! Also, check out the Critter Science YouTube channel. Videos added frequently!
Want to suggest a critter for me to write about? Let me know here.
Learn more about all kinds of cool critters, right here!