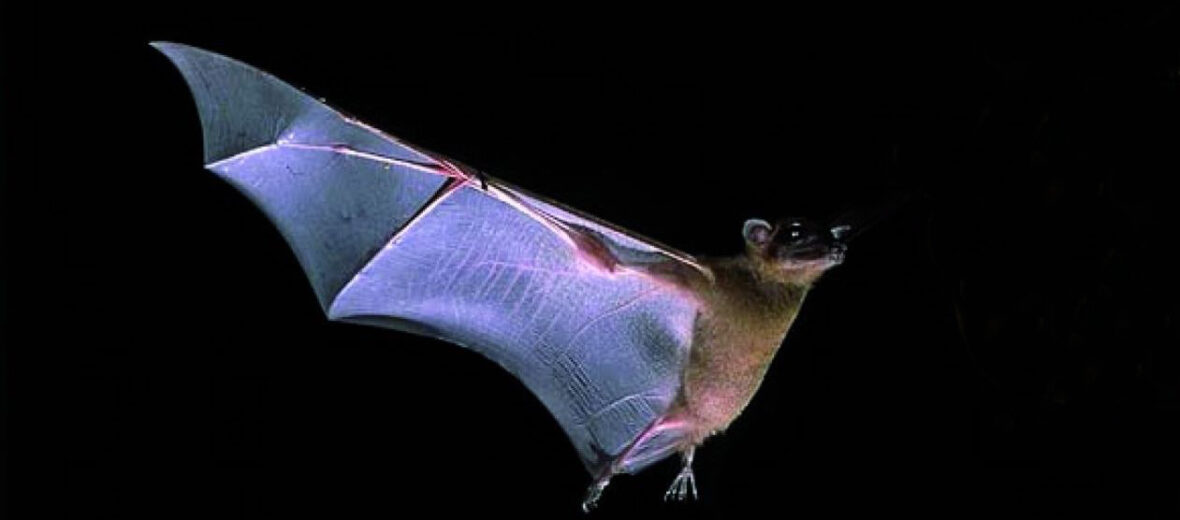 The Mexican free-tailed bat, aka Brazilian free-tailed bat, has been claimed to be among the most abundant mammal in North America. They are also one of the fastest animals around too. These bats can be found from western and southern United States, on south through Mexico, Central America, and even South America. Free-tailed bats like to roost near water, as that's where their prey like to hang out. They are listed as Least Concern by the IUCN. This is due to their large range and impressive numbers.
First the Stats…
Scientific name: Tadarida brasiliensis
Weight: Up to .44 ounce
Length: Up to 1.6 inches
Wingspan: Up to 14 inches
Lifespan: Up to 18 years
Now on to the Facts!
1.) Like most other bats, they are nocturnal (active at night).
2.) Free-tailed bats prey on huge amounts of insects, like moths, beetles, true bugs, wasps, dragonflies, flies, ants, and mosquitoes. It has been estimated that larger colonies can put away up to 250 tons of insects each night. Still think bats are bad?
3.) Snakes, house cats, raccoons, owls, and others all prey on these bats.
4.) These bats roost in caves, abandoned buildings, underneath bridges, and in tree hollows.
5.) Just like most other bats, sans fruit bats, free-tails use echolocation to locate food and assist in finding their way around at night.
But wait, there's more on the Mexican free-tailed bat!
6.) A group of bats can be called a cloud or a colony.
7.) These bats are highly migratory. They have been known to travel from The United States to Mexico, Central, and even South America.
Did you know…?
These little critters can fly up to 100 mph!
8.) Mexican free-tailed bats are polygynandrous (promiscuous). Males and females breed with multiple partners.
9.) After up to a 12 week gestation (pregnancy), females will birth a single pup.
10.) Their tails are nearly half as long as their body.
But wait, there's still more on the Mexican free-tailed bat!
11.) These bats fly at the highest altitude of any other known bat, at 1,082 feet.
Did you know…?
Mexican free-tailed bats are the official flying mammal of the state of Texas.
12.) About 60% of their foraging time is spent while aerial.
13.) Bracken Cave, north of San Antonio, Texas has the largest known congregation of free-tailed bats anywhere… over 20,000,000 bats!
14.) Up to 99 metric tons of urine and guano are produced, per cave! The ammonia levels can be so high that it's nearly impossible for a human to breathe. But the bats can filter out the ammonia.
15.) 18,700 metric tons of guano are produced annually, from these bats alone.
16.) When another bat shows up, it can jam the original hunter's buzz, just like someone blocking a radio signal. That causes the original bat to miss its meal, allowing its competitor to sneak in to grab the insect instead.
Now a Short Mexican Free-Tailed Bat Video!
Be sure to share & comment below! Also, check out the Critter Science YouTube channel. Videos added frequently!
Want to suggest a critter for me to write about? Let me know here.
Learn more about all kinds of cool critters, right here!