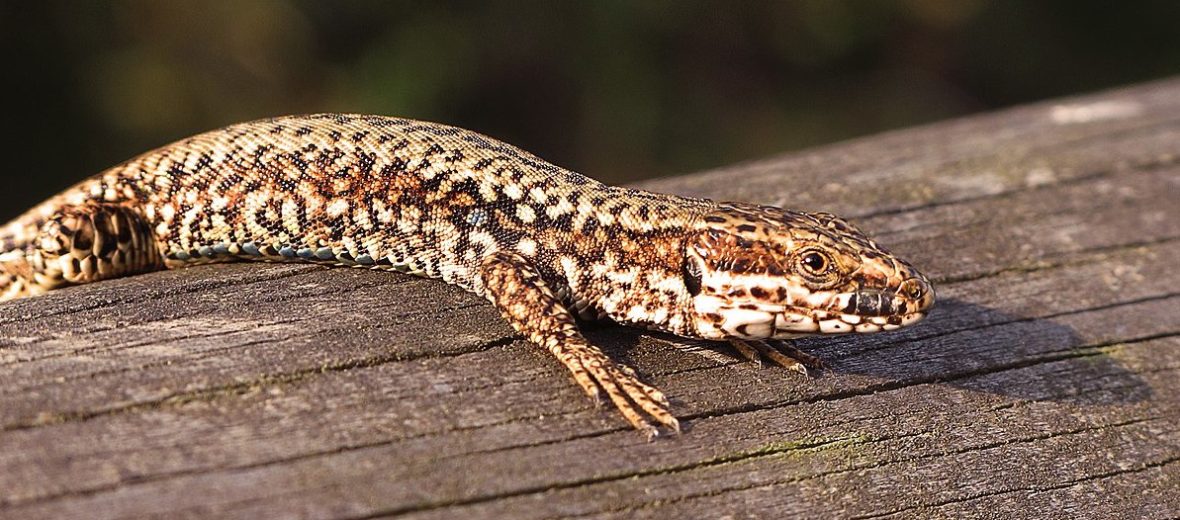 The Lazarus lizard, aka European wall lizard or common wall lizard, hails from Europe. However, these critters have been introduced to the United States, where they have become potentially invasive. They prefer rocky habitats, scrublands, fields, woodlands, orchards, and urban environments. Even though they face the threats of habitat loss due to residential and commercial development, as well as agriculture, and pollution, these lizards have a stable population and are thus listed as Least Concern by the IUCN.
First the Stats…
Scientific name: Podarcis muralis
Weight: Up to .5 ounce
Length: Up to 7.9 inches
Lifespan: Up to 10 years
Now on to the Facts!
1.) Lazarus lizards are solitary and only come together to mate.
2.) These critters are diurnal (active during the day).
3.) A group of lizards is called a lounge.
4.) Unable to tolerate colder temperatures, these lizards will brumate (hibernation for reptiles) in burrows or overwinter in buildings until spring.
5.) Communication between these lizards takes place in the form of visual signals and chemically, via femoral glands that produce a waxy substance that provides intel to other male lizards in the area.
But wait, there's more on the Lazarus lizard!
6.) Being insectivores (eat insects), these critters prey on a variety of insects like butterflies, caterpillars, crickets, grasshoppers, moths, and spiders.
7.) Common wall lizards breed in spring, after brumation.
Did you know…?
These lizards were introduced to North America by a 10-year-old boy named George Rau Jr. He smuggled a few from Europe in socks and released them in his family's garden. They bred and took off from there.
8.) Females produce up to 3 clutches of up to 10 eggs each, per year.
9.) The young lizards hatch in up to 11 weeks and are born precocial (totally self sufficient).
10.) Crows, jays, kestrels, and shrikes all prey on these lizards.
Now a Short Lazarus Lizard Video!
Pick up your Critter Science books today, at Amazon!
Be sure to share & comment below! Also, check out the Critter Science YouTube channel. Videos added regularly!
Want to suggest a critter for me to write about? Let me know here.
Photo credit: jacilluch