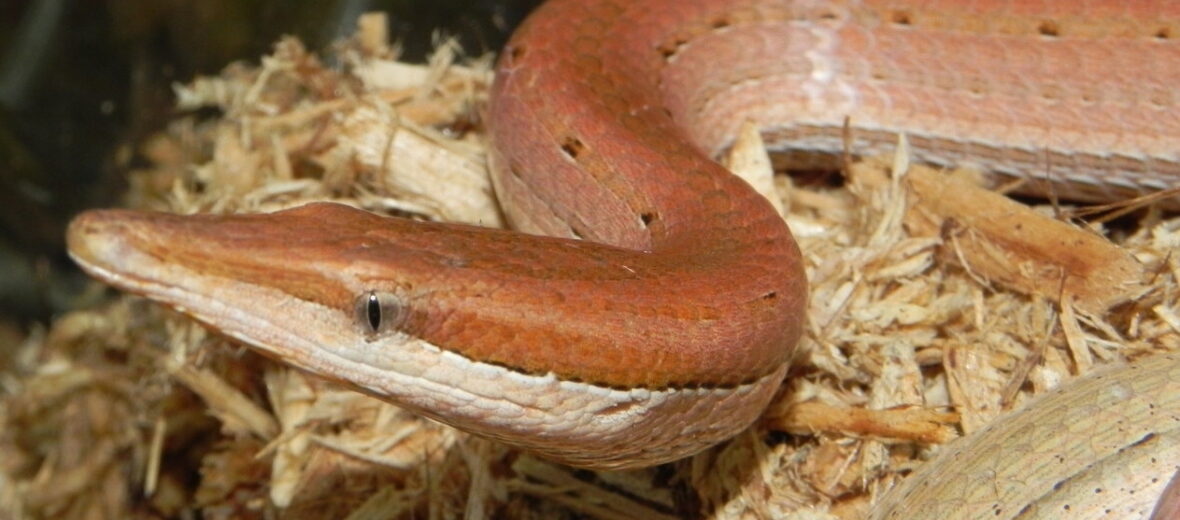 Often confused for a snake, the Burton's legless lizard is actually a lizard that is more closely related to geckos than snakes. What differentiates these critters from snakes is that they don't have a forked tongue, they possess hind leg remnants, and they also have small ear holes (whereas snakes are audibly deaf). Due to their large range and populations, these lizards are listed as Least Concern by the IUCN.
First the Stats…
Scientific name: Lialis burtonis
Weight: Up to 8 ounces
Length: Up to 8 inches
Lifespan: Up to 30+ years
Now on to the Facts!
1.) There are 80 known species of legless lizards.
2.) Like geckos, these lizards do not have eyelids. So they will use their tongue to lick their eyes clean.
3.) They are sexually dimorphic, in that females grow larger than males.
4.) Burton's legless lizards prey almost exclusively on lizards, with skinks being their favorite. They have also been known to take invertebrates.
5.) These legless lizards will sit motionless for hours waiting for prey to happen by, then they strike.
But wait, there's more on the Burton's legless lizard!
6.) Like snakes, they always swallow their prey head first.
7.) They call Australia, Papua New Guinea, and Indonesia their home. There are also populations on the Torres Strait and Aru Islands.
Did you know…?
Their jaw has a special hinge made of cartilage which allows them to stretch out and dislocate their jaw in order to grab hold of large prey.
8.) Legless lizards can be found in sclerophyll forests, deserts, rainforests, beaches, woodlands, and even in backyards.
9.) Females lay between 1 – 3 eggs individually. Sometimes they nest communally with up to 20 other eggs.
10.) Burton's are both Diurnal (active during the day) and Crepuscular (active at dawn and dusk).
But wait, there's still more on the Burton's legless lizard!
11.) Being part of the gecko family, they can engage in autonomy in that they can drop their tail if threatened. This dropped tail wiggles about and distracts the Predator long enough for the lizard to hopefully escape.
12.) The primary predators of these lizards are larger reptiles, cats, birds, dogs, and foxes.
Now a Short Burton's Legless Lizard Video!
Be sure to share & comment below! Also, check out the Critter Science YouTube channel. Videos added frequently!
Want to suggest a critter for me to write about? Let me know here.
Learn more about all kinds of cool critters, right here!