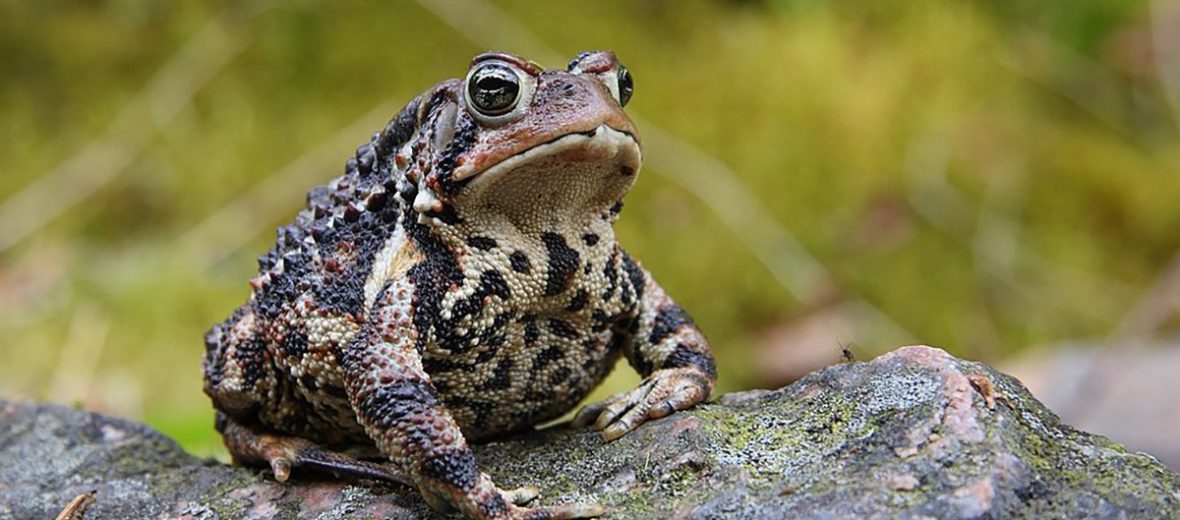 The American toad is commonly found throughout eastern Canada and the eastern United States. There are 3 currently identified subspecies: the dwarf, eastern, and the hard to find Hudson Bay toad. Due to recent taxonomic updates, their former name of Bufo americanus has been changed to Anaxyrus americanus. Due to their widespread and stable populations, these toads are listed as Least Concern by the IUCN. They do still face the threats of pollution, habitat loss, and accidental poisoning (due to pesticide use).
First the Stats…
Scientific name: Anaxyrus americanus
Weight: Up to 5+ ounces
Length: Up to 4.5 inches
Lifespan: Up to 10+ years
Now on to the Facts!
1.) Many North American species of Anaxyrus are thought to have arrived in North America before the formation of the Isthmus of Panama land bridge, via rafting (floating on debris).
2.) The Fowler's toad, in the east and the woodhouse's toad, in the west are often times confused with the American toad.
3.) These toads prey on ants, centipedes, crickets, earthworms, mealworms, moths, slugs, spiders, and other small invertebrates.
4.) American toads are, like other toads, nocturnal (active at night).
5.) Toads are preyed on by crows, herons, snakes, coyotes, and larger frogs and toads.
But wait, there's more on the American toad!
6.) Individual toads that return to natal ponds to breed will sometimes encounter siblings as potential mates. But inbreeding doesn't usually happen, as they can detect siblings and avoid them.
7.) Females lay eggs in 2 strings and they hatch in up to 14 days.
Did you know…?
These toads produce bufotoxin from their parotid glands, located behind their eyes. This poison can cause irritation to eyes and mucous membranes, and drastic illness in pets that might eat these toads.
8.) Tadpoles metamorphose into toadlets in up to 65 days.
9.) It has been documented that the tadpoles have a mutualistic relationship with Chlorogonium algae. This causes a faster than normal growth.
10.) Many times, tadpoles reach the toadlet phase at the same time and make a mass exodus to land.
Now a Short American Toad Video!
This video talks about North American toads, in general.
Be sure to share & comment below! Also, check out the Critter Science YouTube channel. Videos added regularly!
Want to suggest a critter for me to write about? Let me know here.
Think you know a lot about critters? Try your hand at these fun, free quizzes:
Photo credit: Simon Barrette