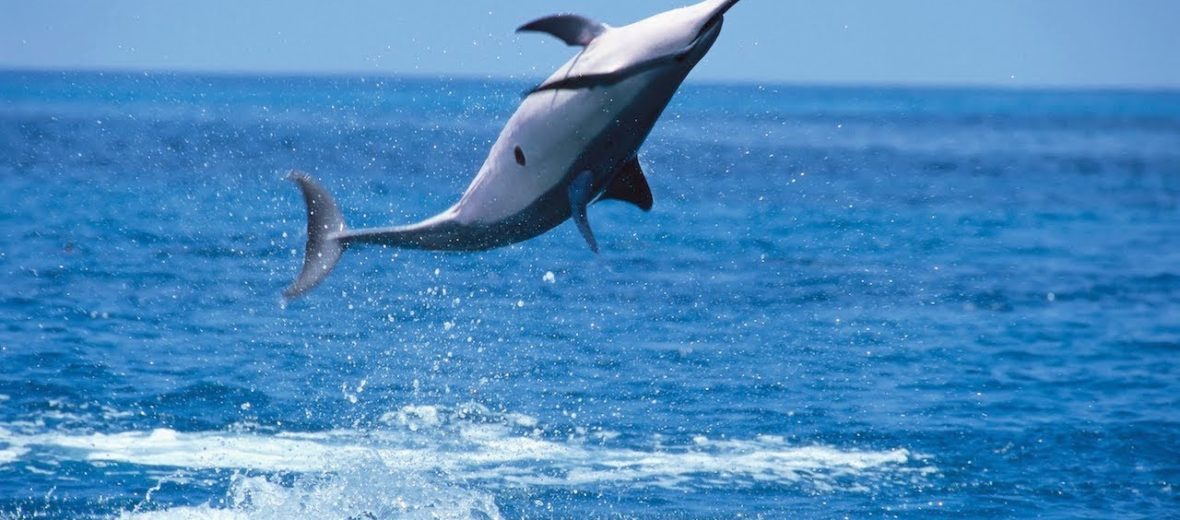 The spinner dolphin, aka long-snouted dolphin, loves the open ocean. They only venture into shallow water to rest and to look for food. These sea mammals prefer both tropical and subtropical oceans throughout the world. However, they can also be seen in warm temperate waters. These playful dolphins get their name due to their behavior of frequent leaping from the water and spinning in the air. There are 4 known sub-species of spinner dolphins: eastern, central American, gray's, and the dwarf. The eastern spinner dolphin is listed as Vulnerable, other spinner dolphins are listed as Least Concern by the IUCN.
First the Stats…
Scientific name: Stenella longirostris
Weight: Up to 170 lbs.
Length: Up to 7.7 feet
Lifespan: Up to 20 years
Now on to the Facts!
1.) These dolphins prey on fish, shrimp, and squid.
2.) Spinner dolphins are primarily nocturnal (active at night) and feed during the evening, resting during the day.
3.) Like all dolphins, spinners use echolocation to find food.
4.) They can be seen in pods as large as 1,000 individuals.
5.) It has been documented that they can dive up to 900 feet.
But wait, there's more on the spinner dolphin!
6.) Using coordinated attacks, clicks, whistles, and echolocation, they are able to herd shoals of fish together allowing for more food consumption for the whole pod.
7.) Sharks, orcas, and pilot whales all prey on spinner dolphins.
Did you know…?
When spinning, spinner dolphins are able to perform up to 7 complete rotations in the air before slapping down into the water!
8.) Females give birth every 2 – 3 years to a single 2.5 foot long calf.
9.) The bond is so strong between the young and its mother that it lasts a lifetime.
10.) Each spinner has its own unique frequency. This helps identify individuals.
Now a Short Spinner Dolphin Video!
Also, check out the Critter Science YouTube channel. Videos added frequently!
Want to suggest a critter for me to write about? Let me know here.
Learn more about all kinds of cool critters, right here!