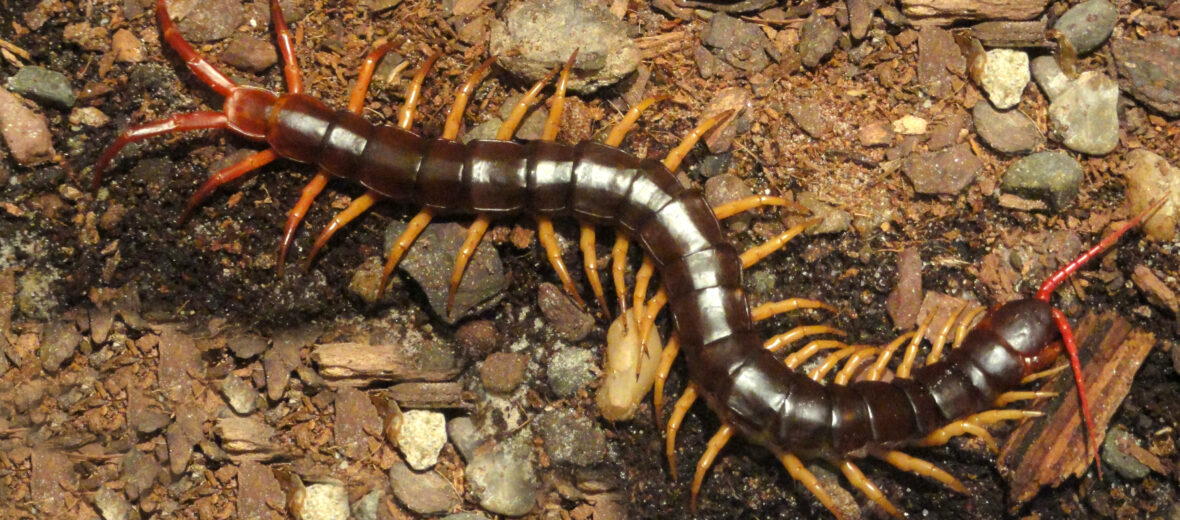 The Vietnamese giant centipede; as venomous as they are colorful. These impressively large, nervous, and aggressive centipedes can be found throughout southeastern Asia, but can also be found in other parts of the world as well. They are also known as the Chinese red-headed centipede, orange-legged centipede, jungle centipede, red-headed centipede, and Vietnamese centipede. Due to their wide spread population, they are listed as Least Concern by the IUCN.
First the Stats…
Scientific name: Scolopendra subspinipes
Length: Up to 10+ inches
Lifespan: Up to 10 years
Now on to the Facts!
1.) There are 8 known subspecies.
2.) The body of this species is made up of 21 flattened segments, each with a single pair of yellow legs.
3.) Contrary to their namesake, no centipede has 100 legs.
4.) These centipedes, like other species, are nocturnal (active at night).
5.) They prey on scorpions, spiders, vinegaroons, mice, frogs, lizards, and even snakes.
But wait, there's more on the Vietnamese giant centipede!
6.) Their method of attack is to grab onto their prey, tightly coiling around it. Then sinking their forcipules deeply in to inject as much venom as is needed to kill their dinner to be.
7.) Vietnamese centipedes are among the most popular centipedes in the pet trade, due to their size and coloration.
Did you know…?
Their bite can cause intense pain and severe swelling. Only 1 death has been recorded to date. A small child, in the Philippines. Due to this fact, they are known to be medically significant.
8.) Females lay up to 80 eggs that she protects until the young hatch and finish their first molt.
9.) Speaking of molting… they eat their shed exoskeleton.
Now a Short Vietnamese Giant Centipede Video!
Also, check out the Critter Science YouTube channel. Videos added frequently!
Want to suggest a critter for me to write about? Let me know here.
Learn more about all kinds of cool critters, right here!