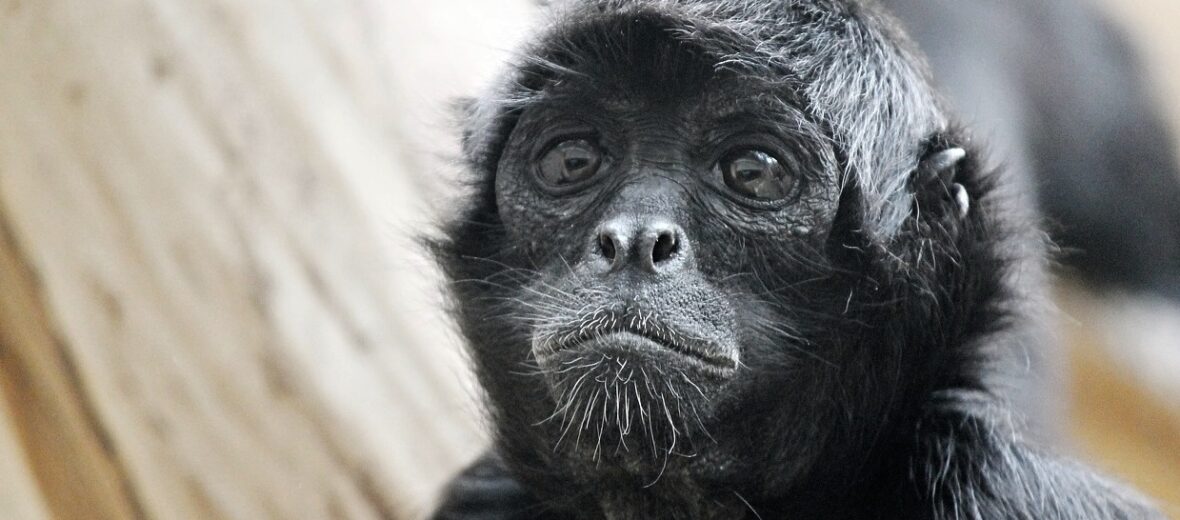 The spider monkey is a member of the new world monkeys (those with tails that live in the Americas). There are currently 7 known species of spider monkeys in Mexico, Central, and South America. They inhabit rainforests and tropical dry forests environments. These playful and social monkeys are in steady decline due to habitat loss, intense deforestation, hunting, and the pet trade. They get their name from the way they hang by their limbs and tail from trees, giving them a spider-like appearance. All types of spider monkeys are listed as Vulnerable to Critically Endangered.
First the Stats…
Scientific name: Ateles
Weight: Up to 19 lbs.
Length: Up to 4.3 feet
Lifespan: Up to 33 years
Now on to the Facts!
1.) For starters, these monkeys do not have opposable thumbs like other monkeys do. They have just 4 fingers on their hands. Their 4 fingers are curved and look like a hook. This helps them to navigate their forest environment.
2.) They eat primarily fruit but also eat leaves, flowers, seeds, bark, and small insects.
3.) Their Greek name "ateles" means "not complete" and is in reference to their lack of a thumb.
4.) Due to their love of fruit and seeds, they are able to spread the growth of new plants and trees via passing the seeds of the foods they eat and dispersing the seeds therein.
5.) The spider monkey is an arboreal (spends most or all of their lives in trees) creature.
But wait, there's more on the spider monkey!
To view more facts on this and many other critters, purchase my book Rainforest Critters. It's only $17.99 for an 84 page book! Available now through Amazon. Click the logo to purchase your copy now:
Now a Short Spider Monkey Video!
Also, check out the Critter Science YouTube channel. Videos added frequently!
Want to suggest a critter for me to write about? Let me know here.
Learn more about all kinds of cool critters, right here!