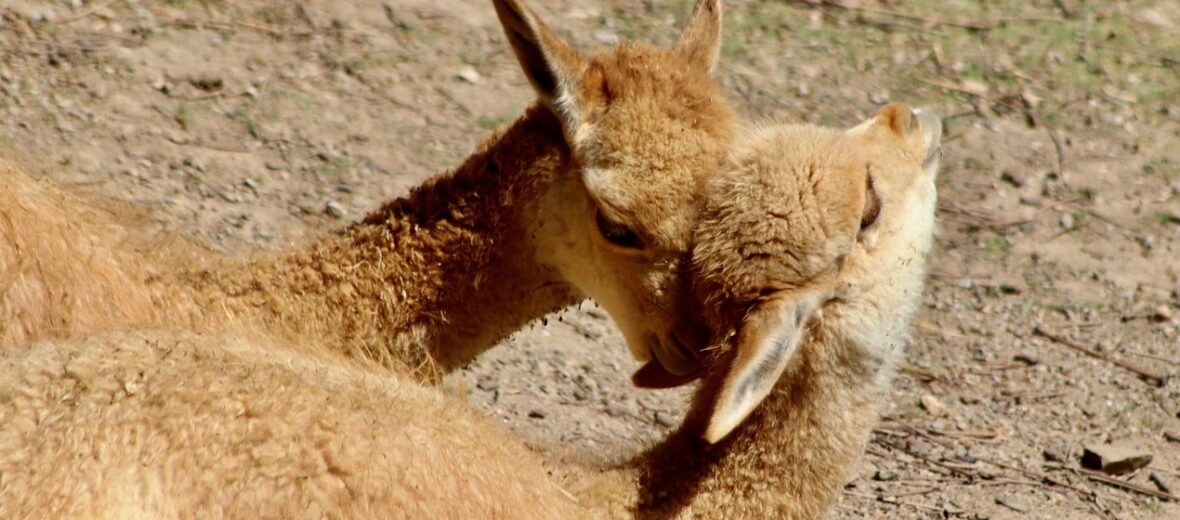 The vicuña, aka Vicugna, Huari, or Wik'uña, is the smallest known camelid species and is frequently referred to as the ancestor of the famous alpaca. These are 1 of 2 wild camelids living in South America. The vicuña can be found high in the alpine areas of the Andes. The other, the guanaco, can be found at lower elevations. These critters prefer mountainous regions equipped with marshes, semi-arid grasslands, and plains, aka antiplano or puna, with ample access to water. With an estimated population of around 350,000, these creatures are listed as Least Concern by the IUCN.
First the Stats…
Scientific name: Vicugna vicugna
Weight: Up to 140 lbs.
Length: Up to 5.2 feet
Height: Up to 2.8 feet
Lifespan: Up to 25 years
Now on to the Facts!
1.) Being prey animals they are shy and flee at the first hint of danger.
2.) When threatened, the male will emit a whistling noise that alerts the herd of danger. He will then put himself between the threat and the rest of the herd.
3.) A single male will control a harem of females and their young.
4.) Outsider males and even non-member females are driven from the existing closed group.
5.) A group or herd typically consists of between 6 – 10 members.
But wait, there's more on the vicuña!
6.) Vicuñas are diurnal (active during the day).
7.) Solitary or bachelor males not belonging to a family group will often seek refuge within larger herds of up to 150 individuals.
Did you know…?
The vicuña is pictured on the crest of the Peruvian flag.
8.) These grazing herbivores (eat plant matter) spend their days eating short perennial grasses.
9.) They are polygynous (1 male mates with all mature females in his harem).
10.) Females will birth a single fawn after up to a 350 day gestation (pregnancy).
But wait, there's still more on the vicuña!
11.) Fawns are born predominantly precocial in that they can stand and walk up to 15 minutes after birth. However, they still rely on their mother's milk for up to 10 months.
12.) Spitting occurs during fights with rival males.
13.) Due to the ability to trap heat in their body, these critters are able to withstand the cold evening temperatures.
14.) Their wool is favored due to its warmth. It's used for clothing like socks, sweaters, shawls, coats, suits, accessories, and also blankets and throws.
15.) Predators include: pumas, Magellan foxes, and humans.
Now a Short Vicuña Video!
Be sure to share & comment below! Also, check out the Critter Science YouTube channel. Videos added frequently!
Want to suggest a critter for me to write about? Let me know here.
Learn more about all kinds of cool critters, right here!