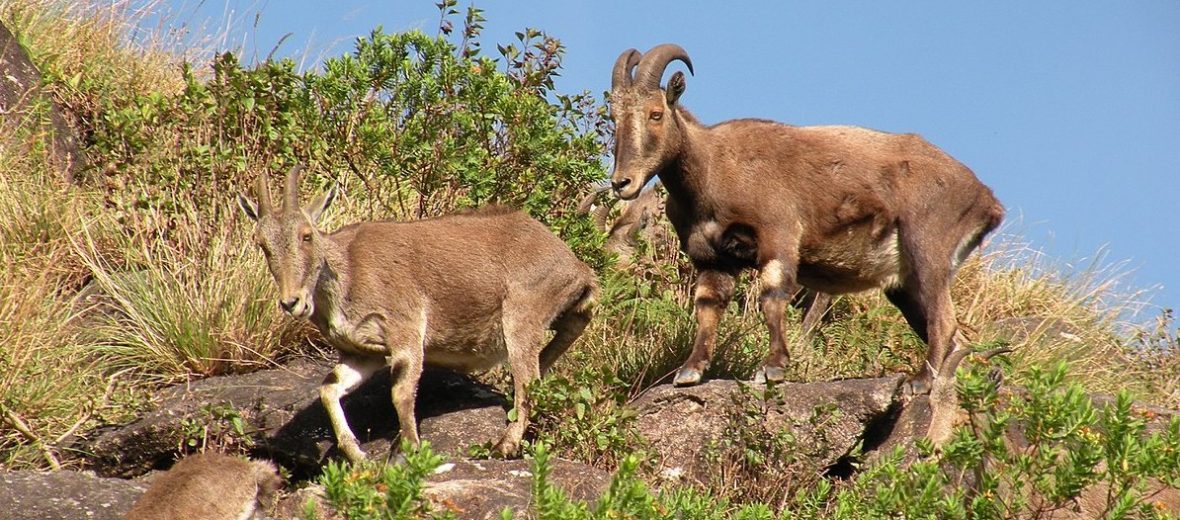 The Nilgiri tahr is native to the Nilgiri Hills and the southern portion of the Western and Eastern Ghats in southern India. These critters prefer open montane grassland habitats. They are more closely related to sheep than wild goats. Unfortunately, due to the threats of habitat loss and competition for food from the agricultural industry; hunting; trapping; invasive species (and with them disease and competition for food); and climate change (which also affects available food), these critters are listed as Endangered by the IUCN. They only number an estimated 2,000 wild individuals to date, and their numbers are decreasing.
First the Stats…
Scientific name: Nilgiritragus hylocrius
Weight: Up to 220 lbs.
Length: Up to 55.1 inches
Height: Up to 39 inches, at the shoulders
Lifespan: Up to 9 years
Now on to the Facts!
1.) Both males and females have horns. But the male's horns are larger, up to 16 inches.
2.) These creatures are crepuscular (active at dawn and dusk).
3.) Nigiri tahrs are social animals that live in herds of up to 150 individuals.
4.) While the herd rests, at least 1 will remain alert for predators.
5.) When a Predator is eyed, a snort or whistling call is emitted and the herd flees.
But wait, there's more on the Nilgiri tahr!
6.) Forbs, grasses, leaves, and shrubs are grazed upon daily; making them Herbivores (eat plant matter).
7.) Tahrs exhibit polygyny (1 male mates with multiple females).
Did you know…?
The genus name "Nilgiritragus" comes from the Tamil word "Neelagiri" which translates to "blue hills", and the Greek word trágos means "goat."
8.) Females undergo up to a 7 month gestation (pregnancy) that yields a single kid.
9.) Kids are independent in up to 6 months.
10.) The Nilgiri tahr is the state animal of Tamil Nadu. But sadly that doesn't keep it from being driven to near extinction.
11.) Leopards and dholes are their primary predators.
Now a Short Nilgiri Tahr Video!
Be sure to share & comment below! Also, check out the Critter Science YouTube channel. Videos added regularly!
Want to suggest a critter for me to write about? Let me know here.
Photo credit: A. J. T. Johnsingh, WWF-India and NCF