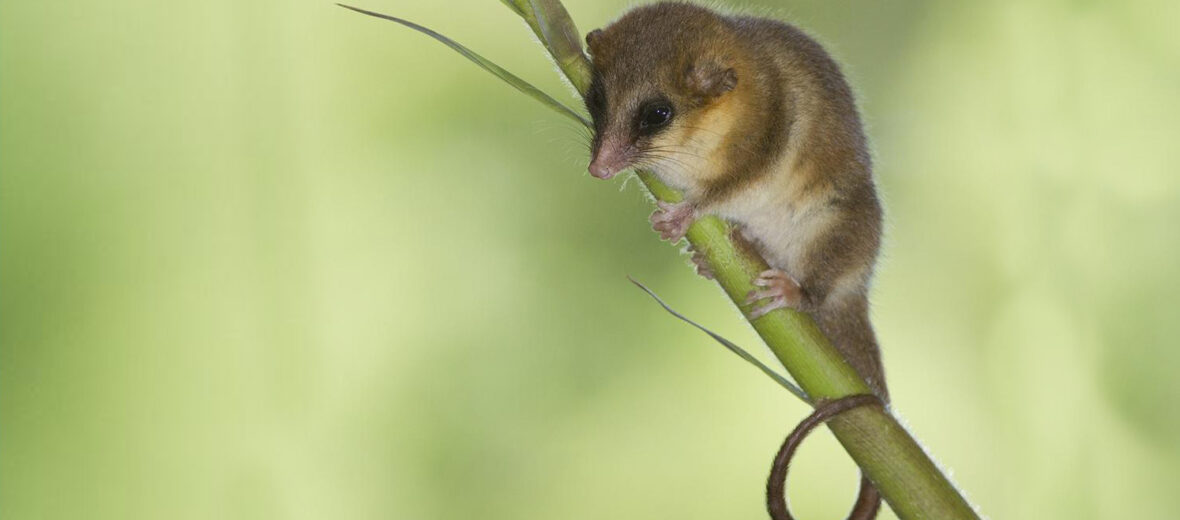 The monito del monte, aka colocolo opossum, is considered a living fossil, as it's the only living member of Microbiotheria. Which is an otherwise extinct order. They can be found in Chile and Argentina. colocolos prefer dense, cool, humid forests, and thickets of Chilean bamboo. These small critters are listed as Near Threatened by the IUCN. Their populations are threatened by habitat destruction at the hands of deforestation and they are decreasing in numbers.
First the Stats…
Scientific name: Dromiciops gliroides
Weight: Up to 1.7 ounces
Length: Up to 10 inches, including tail
Lifespan: Up to 2.2 years
Now on to the Facts!
1.) Monito del monte translates to "monkey of the mountains".
2.) This species of opossum is sexually dimorphic in that the females are much heavier and longer than males.
3.) Colocolos are seasonally monogamous (stay together for the duration of the breeding season).
4.) Like other opossums, they are nocturnal (active at night).
5.) They are also arboreal (spend their lives in trees).
But wait, there's more on the monitos del monte!
6.) Just like other opossums, these critters have a prehensile tail (the tail is used as an additional appendage).
7.) Another key feature is that they have opposable thumbs, like primates and humans.
Did you know…?
Monitos del monte have been around since the age of the dinosaurs.
8.) During winter, they hibernate. While in hibernation, their heart rate drops from 230 beats per minute to a mere 30!
9.) Communication is based on vocal sounds of buzzing noises and trilling calls that end with a coughing sound.
10.) A group of opossums is called a passel.
But wait, there's still more on the monitos del monte!
11.) These opossums eat eat insects, larvae, and pupae from the branches of trees and bark crevices. They also eat butterflies and moths. During the summer these critters eat various fruits.
12.) Their main predators are foxes, wild cats, domestic cats, and owls.
13.) Females undergo up to a 4 week gestation (pregnancy) that yields up to 4 joeys. The joeys migrate to her marsupium (pouch) after birth and stay there for up to 2 more months to continue developing.
Did you know…?
Colocolos are immune to snake venom and rabies.
14.) At 5 months old, the joeys leave the safety of the marsupium and migrate onto mom's back.
15.) These small marsupials have 50 teeth. This is more than other mammals have.
Now a Short Monitos Del Monte Video!
Be sure to share & comment below! Also, check out the Critter Science YouTube channel. Videos added frequently!
Want to suggest a critter for me to write about? Let me know here.
Learn more about all kinds of cool critters, right here!