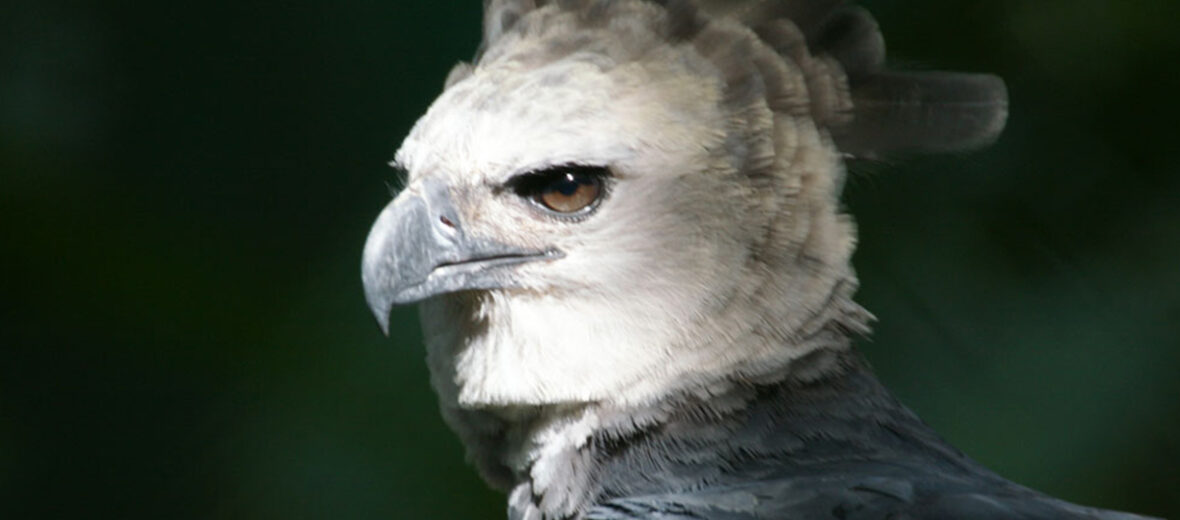 The harpy eagle soars into today's article. Their name refers to the Harpies of Ancient Greek mythology. These were wind spirits that took the dead to Hades, and were said to have a body like an eagle and the face of a human. Due to hunting and habitat destruction, at the hands of logging, these amazing birds of prey are listed as Near Threatened by the IUCN. Sadly, their numbers are also decreasing.
First the Stats…
Scientific name: Harpia harpyja
Weight: Up to 11 lbs.
Height: Up to 40 inches
Wingspan: Up to 6+ feet
Lifespan: Up to 35 years
Now on to the Facts!
1.) The talons of a harpy eagle are as long as a grizzly bear's… up to 4 inches!
2.) The legs of an adult are a thick as an average man's wrists.
3.) These eagles will typically hide prey in trees to come back to later. It's like left overs!
4.) The harpy eagle typically hunts baby deer, monkeys, coatimundis, javelinas, agoutis, porcupines, sloths, armadillos, raccoons, and parrots.
5.) Due to their larger size, female harpy eagles can carry prey items weighing as much as 7 – 9 lbs. back to their nest.
But wait, there's more on the harpy eagle!
6.) Harpy eagles are monogamous, which means they mate for life.
7.) They range from Southern Mexico all the way down to Brazil!
Did you know…?
The nest of a harpy eagle measures 6 feet across and 1 foot deep! It typically houses 1 – 2 chicks that stay with mom and dad until approximately 5 – 6 months of age.
8.) Both male and female harpies are responsible for building the nest.
9.) Harpy eagles breed between April – November.
10.) Harpy eagle is diurnal (active during the day).
Now a Short harpy eagle Video!
Also, check out the Critter Science YouTube channel. Videos added frequently!
Want to suggest a critter for me to write about? Let me know here.
Learn more about all kinds of cool critters, right here!