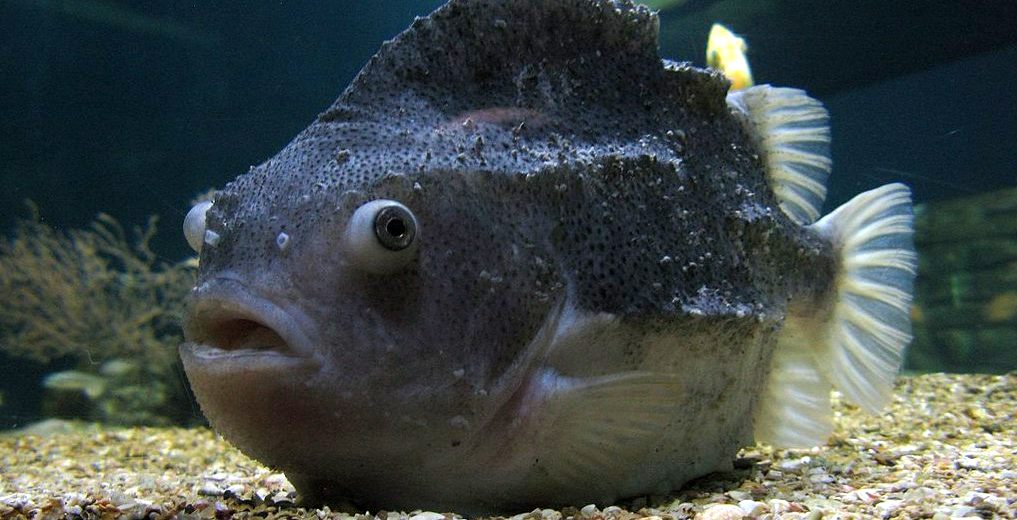 The lumpfish, aka lump sucker, prefers colder water and can be found in the Arctic, North Atlantic, and North Pacific Oceans. There are 27 known species of lumpfishes. These fish can swim to depths of up to 980+ feet. Lumpfishes are a popular fish, not for their meat, but rather for their eggs. Due to overfishing, these fish are listed as Near Threatened by the IUCN.
First the Stats…
Scientific name: Cyclopterus lumpus
Weight: Up to 11 lbs.
Length: Up to 20 inches
Lifespan: Up to 7 years
Now on to the Facts!
1.) The eggs of lumpfish are often utilized as a suitable replacement for sturgeon eggs, as caviar.
2.) These fish lack a swim bladder and are generally poor swimmers.
3.) Lumpfishes prey on zooplankton, small crustaceans, and fish eggs.
4.) To aid them in staying among the ocean floor, these fish use a pelvic suction disc.
5.) Pacific cod, seals, and sablefish are their main predators.
But wait, there's more on the lumpfish!
6.) In spring, these fish migrate to coastal waters to breed.
7.) Females lay up to 220,000 eggs, about 1 – 2 weeks apart.
Did you know…?
Juvenile lumpfish display biofluorescence (emission of light from absorbed light or electromagnetic radiation).
8.) Lumpfish spend their first few months in tidal pools or among floating seaweed, before making their way out to deeper water; in what is known as the pelagic zone.
9.) Iceland and Greenland are the 2 largest fishing nations for lumpfish, accounting for up to 95% of the global catches.
10.) The roe (egg mass) of the fish is not only a good source of omega-3 fatty acids, but it is used to produce inexpensive caviar substitutes.
Now a Short Lumpfish Video!
Be sure to share & comment below! Also, check out the Critter Science YouTube channel. Videos added regularly!
Want to suggest a critter for me to write about? Let me know here.
Think you know a lot about critters? Try your hand at these fun, free quizzes: