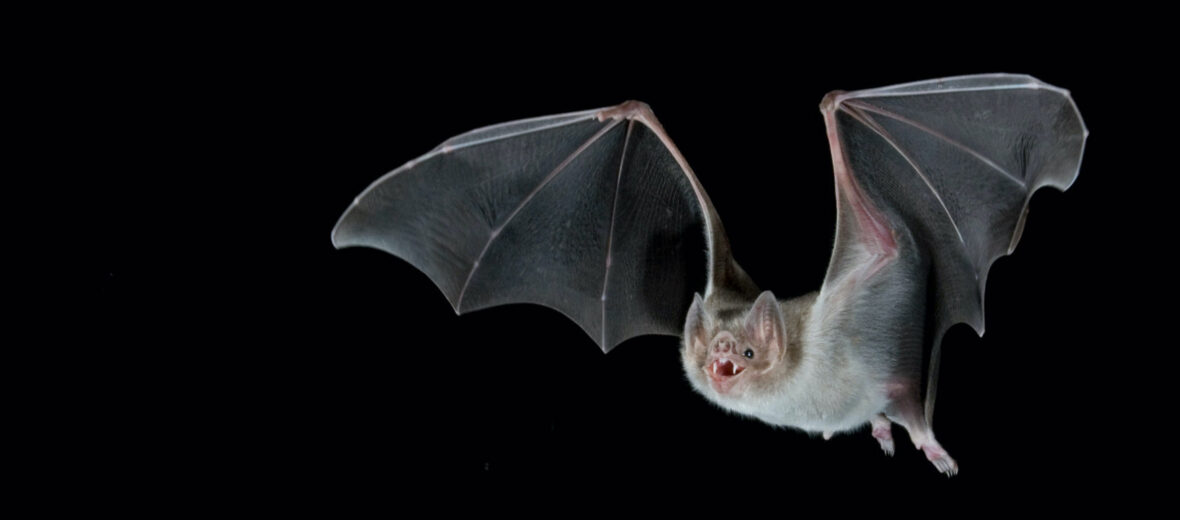 The vampire bat. The stuff of legends. Contrary to the mythical tales of Dracula, these flying mammals cannot transform into the dreaded undead. But they do feed on blood as their meal. They can be found from the southern United States, to Mexico, Central America, and through most of South America. Due to their numbers, they are listed as Lest Concern by the IUCN.
First the Stats…
Scientific Name: Desmodus rotundus
Weight: Up to 1.2 oz
Length: Up to 3.1 inches
Wingspan: Up to 7 inches
Lifespan: Up to 12 years
Now on to the Facts!
1.) The vampire bats like most other bats, are nocturnal (active at night).
2.) They feed on blood from cows, pigs, horses, and birds. It isn't common for them to bite humans for a blood meal.
3.) A vampire bat will use its sharp front teeth to make a small wound and then lap up the blood dripping from the open wound. Their victim has no idea the bat is even there, as special anesthetic spit numbs the area and has an anticoagulant that keeps blood flowing!
4.) Unlike other bats, vampire bats can walk, run, and even jump!
5.) These bats use a special heat receptor in their noses to find the best spot on their prey to land. The warmer the spot, the more potential blood flow.
But wait, there's more on the vampire bat!
6.) The vampire bat needs to drink blood every night. If they go for even 2 days without blood, they will die.
7.) Female bats will regurgitate a blood meal for consumption by another bat, in exchange for grooming.
Did you know…?
After a female has a baby, it has been witnessed that other bats will feed the new mother for approximately 2 weeks.
8.) Like other bats, vampire bats sleep in total darkness during the day while hanging upside down. Bats have one way valves in their arteries to prevent the blood from flowing backwards. That's why they are able to hang upside down without blood rushing to their heads.
9.) These bats typically gather in colonies of about 100 or so, but have been seen in groups of 1,000 or more!
10.) In just 1 year a vampire bat colony of around 100 bats can drink the blood from 25 cows.
Now a Short Vampire Bat Video!
Also, check out the Critter Science YouTube channel. Videos added frequently!
Want to suggest a critter for me to write about? Let me know here.
Learn more about all kinds of cool critters, right here!