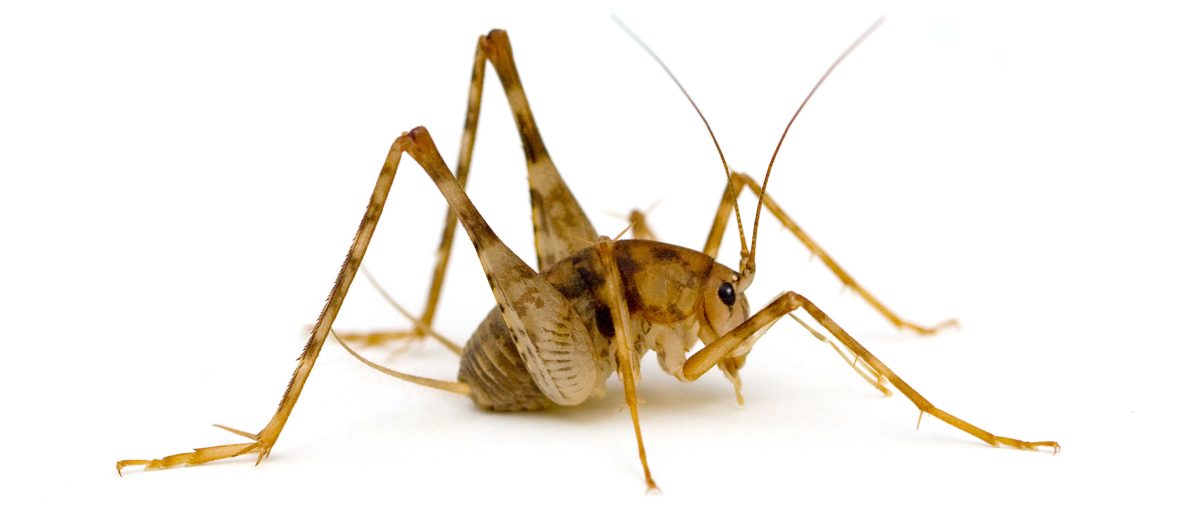 The camel cricket, aka kamado-uma, benjo korogi (toilet cricket), cave crickets, jumping wētā, cave wētā, camelback crickets, spider crickets, Hogan bugs, criders, sprickets, land shrimps, and sand treaders, can be found in mulch, woodpiles, wells, bathrooms, basements, and more. Native to east Asia, these crickets are found nearly worldwide. Due to their invasive nature and global distribution, most camel crickets are listed as Least Concern by the IUCN. But the pan cave cricket (a subspecies of the camel cricket) is listed as Vulnerable.
First the Stats…
Scientific name: Rhaphidophoridae
Length: Up to 2 inches
Lifespan: Up to 2 years
Now on to the Facts!
1.) Camel crickets are considered an invasive, nuisance or pest species.
2.) These crickets are nocturnal (active at night).
3.) The camel cricket is not capable of flight.
4.) Their hind legs can reach up to 3.9 inches.
5.) They eat plant, animal, and fungi matter.
But wait, there's more on the camel cricket!
6.) Mice, moles, and bats all prey on camel crickets.
7.) Since they live their lives in a dark world, they rely heavily on sensing vibrations and the world around them with their antennae and legs.
Did you know…?
There are more than 500 species of Rhaphidophoridae described to date.
8.) A depiction of a female from the Troglophilus genus was found to be engraved on a bison bone in the Cave of the Trois-Frères. This showed that they were likely already present around humans, maybe as pets or as pests, in caves inhabited by prehistoric humans in the Magdalenian period.
9.) Numerous cave crickets live out their entire lives within deep caves.
10.) Females lay upwards of 100 eggs at a time.
Now a Short Camel Cricket Video!
Pick up your Critter Science books today, at Amazon!
Be sure to share & comment below! Also, check out the Critter Science YouTube channel. Videos added regularly!
Want to suggest a critter for me to write about? Let me know here.