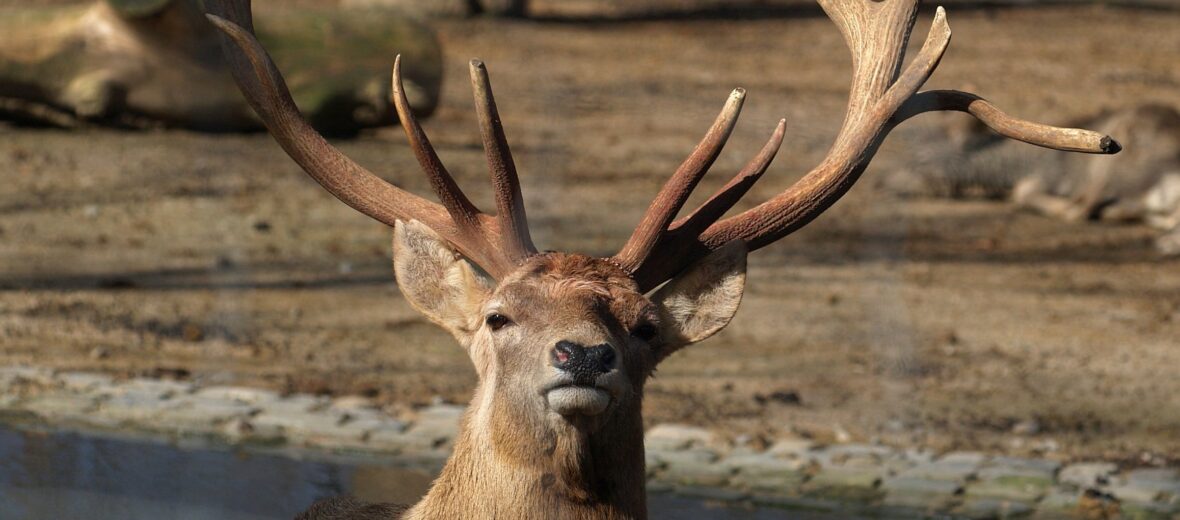 The bactrian deer, aka Bokhara deer, Bukhara deer, or Bactrian wapiti, can be found in the lowland riparian corridors of mixed deciduous vegetation surrounded by the deserts of Russian Turkestan and northern Afghanistan to the west of the Tian Shan Mountains. The bactrian deer is listed as Critically Endangered by the IUCN. There are conservation efforts in place but the efforts are frequently thwarted due to military conflicts.
First the Stats…
Scientific name: Cervus elaphus bactrianus
Weight: Up to 485 lbs.
Length: Up to 6.75 feet
Height: Up to 43 inches
Lifespan: Up to 18 years
Now on to the Facts!
1.) They are social deer that can be found in small groups.
2.) These deer are not known to migrate but will move to various locations to avoid cold weather.
3.) A group of these deer are called a gang, a herd, or a mob.
4.) These Herbivores (feed on plant matter) graze on forbs, grasses, and a variety of other plants.
5.) Sans humans, the known predators of this deer are the Himalayan wolf, brown bears, snow leopards, dholes, and Eurasian lynx, and wild boars.
But wait, there's more on the bactrian deer!
6.) Due to the near constant military conflict in their region, their numbers are unstable at best and they are at risk of extinction.
7.) Not only do they have animal predators and wars to worry about, but they also have to compete with livestock for food as well.
Did you know…?
The bactrian deer was thought to be extinct until populations were discovered in 2013.
8.) Females are slightly smaller than males.
9.) A single fawn is born each season.
10.) Fawns are born with spots that fade as they age.
Now a Short Bactrian Deer Video!
Be sure to share & comment below! Also, check out the Critter Science YouTube channel. Videos added frequently!
Want to suggest a critter for me to write about? Let me know here.
Learn more about all kinds of cool critters, right here!