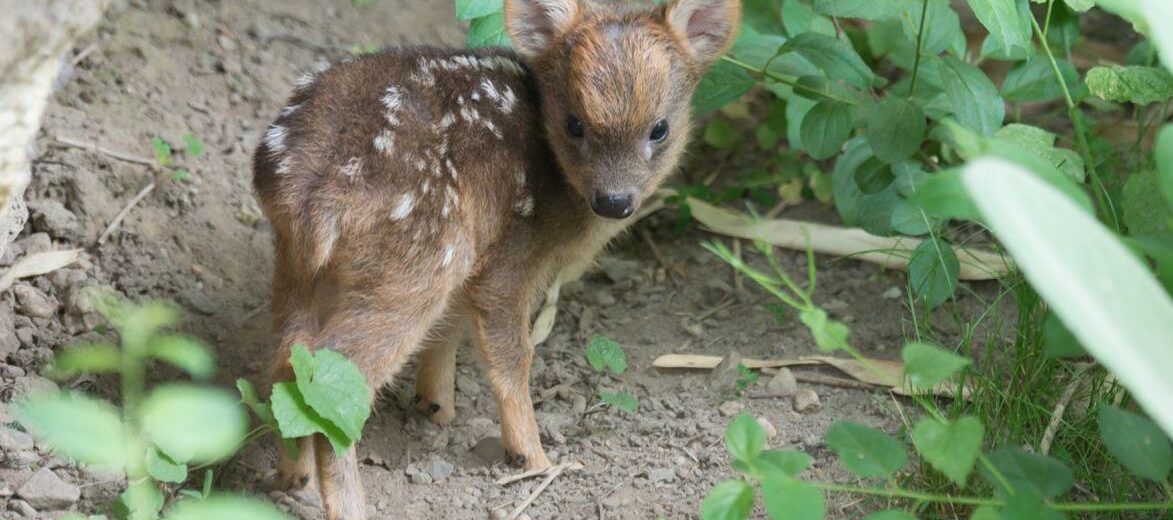 The pudu deer consist of 2 known species of South American deer and are the world's smallest deer. The name comes from Mapudungun, the language of the indigenous Mapuche people of central Chile and southwestern Argentina. These tiny deer are the size of a small dog! As mentioned, there are 2 species: the northern pudu in Colombia, Ecuador, and Peru, and the southern pudu in Chile and Argentina. The northern pudu is listed as Least Concern, while the southern is listed as Near Threatened by the IUCN.
First the Stats…
Scientific name: Pudu
Weight: Up to 21 lbs.
Length: Up to 33 inches
Height: Up to 14 inches, at the shoulder
Lifespan: Up to 10 years
Now on to the Facts!
1.) They may be cute, but they are a little on the dirty side, leaving huge piles of dung as a way of marking their territory.
2.) Like other deer, they are strictly herbivorous (eat only plant matter). Their diet consists of leaves, soft twigs, shoots, and low growing fruit.
3.) These critters are primarily nocturnal (active at night).
4.) Pudus are solitary and secretive animals that only come together to mate.
5.) Wild cats, like cougars, owls, eagles, and foxes are the main predators of pudu.
But wait, there's more on the pudu!
6.) Pudu deer mate in the fall and the young have a 210 day gestation period before being born at a diminutive 3 lbs.
7.) The fawn reach their full size in only 3 months!
Did you know…?
Southern pudus have been known to climb trees in search of tasty fruit.
8.) Male southern pudus grow tiny antlers that only measure less than 4 inches long and they are shed once a year.
9.) They groom themselves by licking their fur and combing the wet fur with their incisors.
10.) When persued, they will leap and run in a zig zag pattern, to escape being someone's dinner.
Now a Short Pudu Video!
Also, check out the Critter Science YouTube channel. Videos added frequently!
Want to suggest a critter for me to write about? Let me know here.
Learn more about all kinds of cool critters, right here!