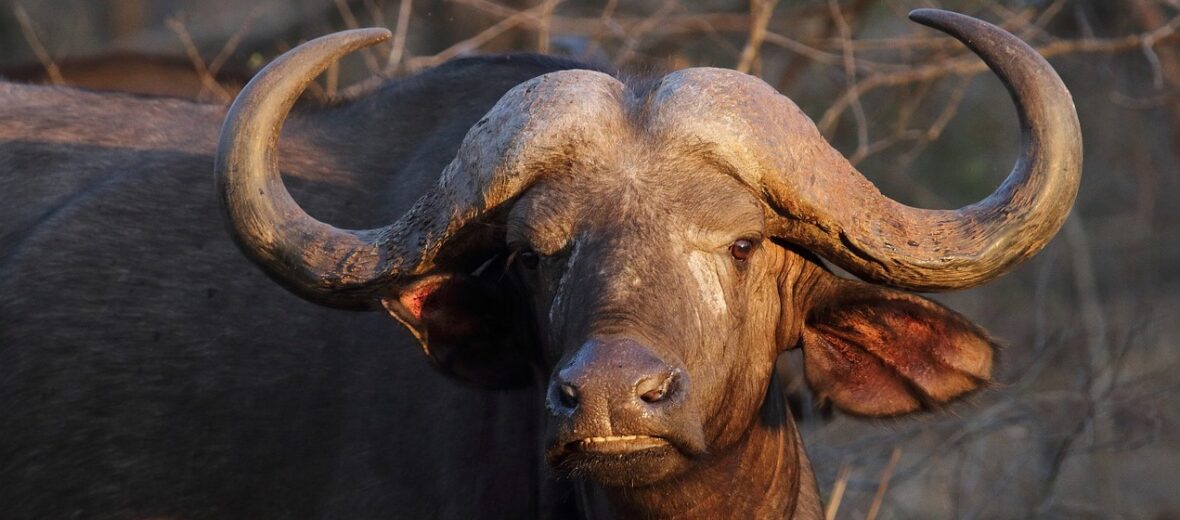 Water buffalo originally hail from southern Asia. Various species of these bovines have been distributed all over the world. Their wild numbers are bleak though and declining. Wild water buffalo range from Endangered to Critically Endangered by the IUCN. They spend a majority of their day wallowing in muddy water in their tropical forest home. These bovines tend to be very aggressive in the wild yet more docile in captivity.
First the Stats…
Scientific name: Bubalus bubalis
Weight: Up to 2,650 lbs.
Length: Up to 8.7 feet
Height: up to 5+ feet, at the shoulder
Lifespan: Up to 25 years
Now on to the Facts!
1.) These beasts have hooves that are splayed wide to help maneuver in the thick mud, without sinking.
2.) Given their large stature and their ability to plow through mud, they have been given the name "The Living Tractors of the East".
3.) Water buffalo milk is higher in calcium, protein, and iron than cow milk. All while containing less cholesterol and lactic acid.
4.) These buffalo are the second largest bovine, next to the gaur.
5.) Both males and females have horns, but the male's are larger; reaching up to 5 feet in length!
But wait, there's more on the water buffalo!
6.) Their main predators are tigers and crocodiles.
7.) Being Herbivores, they eat various grasses, leaves, and herbs. They will also consume aquatic plants, in a pinch.
Did you know…?
Although large and lumbering, they can reach charging speeds of up to 30 mph!
8.) Mating season takes place during the rainy season.
9.) After a 9 – 11 month gestation (pregnancy) the female will birth a single calf every other year.
10.) Water buffalo milk is often used to make a special type of mozzarella cheese called mozzarella di bufala.
Now a Short Water Buffalo Video!
Also, check out the Critter Science YouTube channel. Videos added frequently!
Want to suggest a critter for me to write about? Let me know here.
Learn more about all kinds of cool critters, right here!