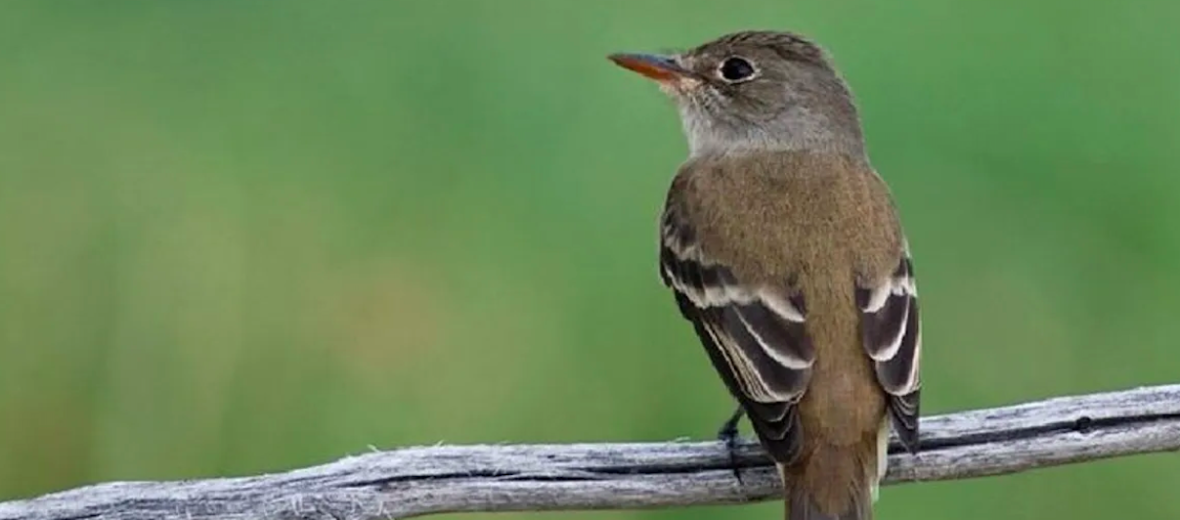 The southwestern willow flycatcher is a migrating bird that breeds in riparian habitats through the southwestern U.S. Their breeding ranges extend from southern California, Arizona, southern Nevada, southern Utah, New Mexico, southwestern Colorado, and even western Texas & northwestern Mexico. These birds are listed as Endangered by the IUCN and are tough to spot throughout most of their range.
First the Stats…
Scientific name: Empidonax traillii extimus
Weight: Up to .5 ounce
Length: Up to 5.75 inches
Wingspan: Up to 8.5 inches
Lifespan: Up to 4 years
Now on to the Facts!
1.) These little birds migrate from the southwestern U.S. all the way down to the northern parts of South America!
2.) This bird is diurnal (active during the day).
3.) They eat a variety of insects, including flying ants and dragonflies.
4.) Primary predators include larger predatory birds like hawks.
5.) Willow flycatchers only spend 3 – 4 months of the year with a mate, during the breeding season.
But wait, there's more on southwestern willow flycatcher!
6.) Flycatchers breed in late spring.
7.) After mating, the female builds an open cup nest from materials like grass, leaves, feathers, fibers, and even animal hair. These nests are a little over 3 inches tall and just as wide.
Did you know…?
Flycatcher numbers have reduced dramatically due to the loss of acceptable riparian habitat throughout their region.
8.) Females lay 3 – 4 eggs that hatch in about 15 days.
Now a Short Southwestern Willow Flycatcher Video!
Also, check out the Critter Science YouTube channel. Videos added frequently!
Want to suggest a critter for me to write about? Let me know here.
Learn more about all kinds of cool critters, right here!