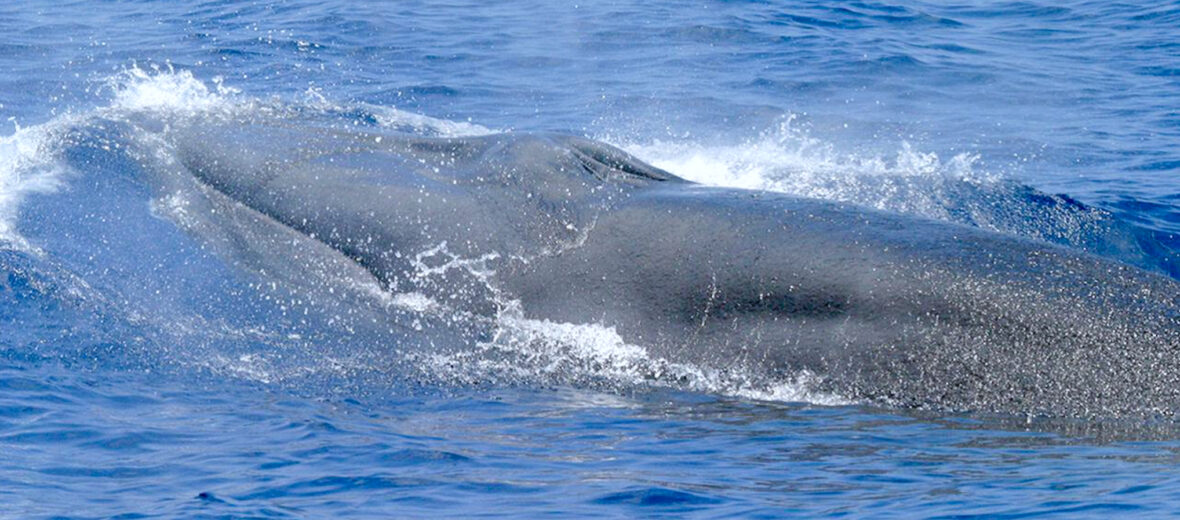 A species of baleen whale, the Rice's whale is endemic to the northern Gulf of Mexico. Until recently, they were identified as a subspecies of Bryde's whale. 1 differentiating factor is the prominent cranial ridges that line the top of their head. They can also be told apart via the shape of their nasal bones. Rice's whales are a baleen whale from the family Balaenopteridae. It is estimated that there are fewer than 100 specimens remaining. For this reason they are listed as Critically Endangered by the IUCN.
First the Stats…
Scientific name: Balaenoptera ricei
Weight: Up to 60,000 lbs.
Length: Up to 42 feet long
Lifespan: Up to 60 years
Now on to the Facts!
1.) These magnificent beasts have been recorded diving to depths of up to 1,350 feet.
2.) Rice's whales are not migratory. They stay in the Gulf of Mexico year round.
3.) The Rice's whale is protected under the Marine Mammal Protection Act.
4.) They feed during the day near the seafloor.
5.) These whales, like other whales, are diurnal (active during the day).
But wait, there's more on the Rice's whale!
6.) It is suspected that lanternfish and hatchetfish are their primary prey.
7.) Like other cetaceans, they engage in unihemispheric slow-wave sleep. This is where they put half of their brain to sleep, while the other half stays alert and allows them to surface for air.
Did you know…?
The Rice's whale is on the very brink of extinction and is paired with the vaquita as one of the most endangered known cetaceans in the world.
8.) They communicate, in part, via low-frequency tonal and broadband calls.
9.) It is surmised that females reproduce approximately every 2 – 3 years.
10.) Females birth a single calf after up to a 12 month gestation (pregnancy).
Now a Short Rice's Whale Video!
Be sure to share & comment below! Also, check out the Critter Science YouTube channel. Videos added frequently!
Want to suggest a critter for me to write about? Let me know here.
Learn more about all kinds of cool critters, right here!