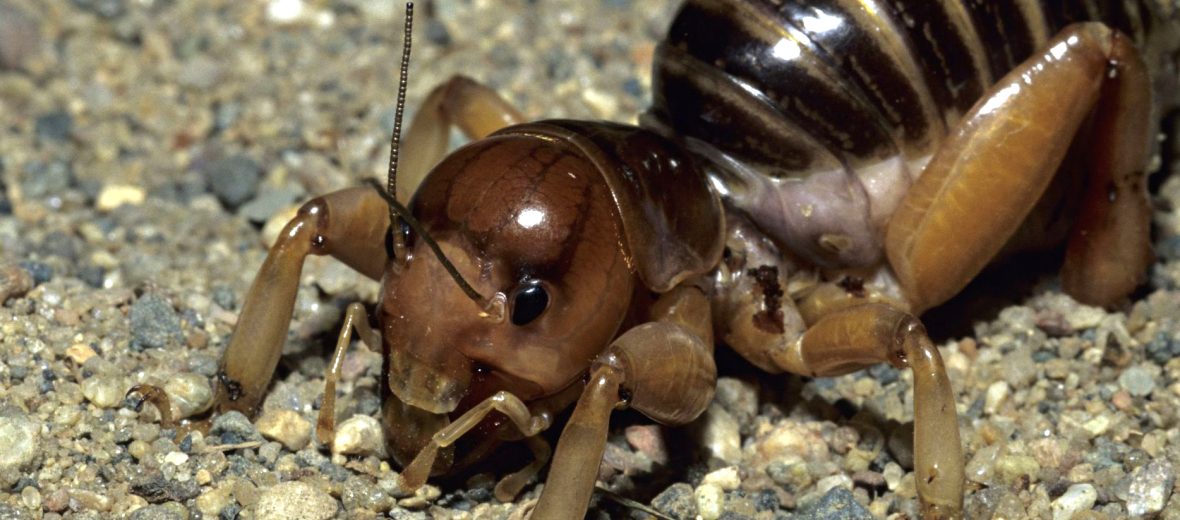 The Jerusalem cricket, aka potato bug or niño de la tierra "child of the earth", is a large and flightless insect that is neither a cricket nor a true bug. They are also not native to Jerusalem. These insects hail from western United States and down into Mexico and Central America. There are up to 60 presumed species of these insects but only 19 are actually classified, to date. They are listed anywhere from Data Deficient to Vulnerable, by the IUCN. Their primary threats are habitat loss and chemical poisoning.
First the Stats…
Scientific name: Stenopelmatinae
Weight: Up to .5 ounce
Length: Up to 3 inches
Lifespan: Up to 2 years
Now on to the Facts!
1.) Jerusalem crickets are nocturnal (active at night).
2.) The bite of 1 of these critters can be painful. Their mandibles (jaws) are capable of biting through fabric and even plastic.
3.) Besides having a painful bite, these creatures can also emit a foul smelling odor.
4.) These insects spend their time consuming decaying plant matter and tubers.
5.) During mating, they produce a song takes the form of a characteristic drumming where the insect rapidly beats its abdomen against the ground. This sound can be heard up to 50 feet away. I guess it could be said that the females only date drummers.
But wait, there's more on the Jerusalem cricket!
6.) Some Jerusalem crickets rub their hind legs against the sides of the abdomen, producing a rasping, hissing noise.
7.) Even though they are able to produce sounds they are, in fact, deaf.
Did you know…?
If bitten by 1 of these insects, you will experience localized pain, redness, and swelling. But this is for a limited time, as they are not venomous and no lasting physical effects are felt.
8.) Rather than relying on hearing, substrate vibrations are felt by subgenual organs located in all 6 of their legs.
9.) Males tend to have larger heads and smaller abdomens while females have smaller heads and almost ridiculously large abdomens.
10.) 1 explanation of how they got their namesake is that the word "Jerusalem" was shouted as a swear word depicting surprise in the 19th century. As this bug often causes alarm when seen, the theory is that people swore, "Jerusalem," and the name became synonymous with this insect.
But wait, there's still more on the Jerusalem cricket!
11.) Females lay an egg mass within the soil, each season. The .11 inch long eggs are left to their own devices and are not known to be guarded.
12.) Females may sometimes kill and eat the male after mating. This is known as sexual cannibalism.
13.) These critters use their large and powerful forelimbs to dig burrows to seek refuge and also find food.
14.) While typically not aggressive, they can and often times do bite, if handled.
15.) Owls, hawks, coyotes, foxes, bats, badgers, and skunks all prey on these critters.
Now a Short Jerusalem Cricket Video!
Be sure to share & comment below! Also, check out the Critter Science YouTube channel. Videos added regularly!
Want to suggest a critter for me to write about? Let me know here.
Think you know a lot about critters? Try your hand at these fun, free quizzes: