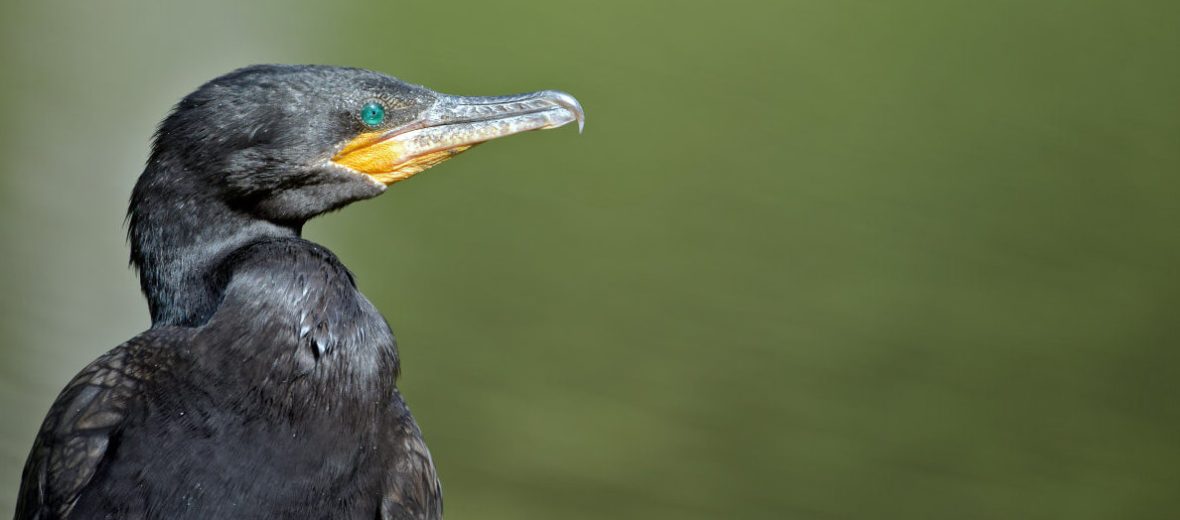 The Galápagos islands have some amazing creatures. One curious critter is the flightless cormorant, aka Galápagos cormorant. These birds can only be found on the islands of Isabela and Fernandina. This cormorant is the only known 1 of it's species that has lost the ability to fly. Due to overfishing; invasive species, and with them disease; volcanic activity; pollution; recreational activities by humans; and climate change, these birds are listed as Vulnerable by the IUCN. But, for now, their populations are stable.
First the Stats…
Scientific name: Phalacrocorax harrisi
Weight: Up to 11 lbs.
Length: Up to 3.3 feet
Wingspan: Up to 13 inches
Lifespan: Up to 13 years
Now on to the Facts!
1.) Even though there are other species of cormorant on the Galápagos islands, only this species has lost the ability to fly. They instead walk and swim.
2.) They have evolved large webbed feet, long necks, and hooked bills for catching fish.
3.) These homebodies rarely venture further than .62 mile from their place of birth.
4.) Rather than use their underdeveloped wings to navigate underwater, they utilize their strong webbed feet to kick and paddle through the water.
5.) Seeing as they lack waterproof feathers, when they exit the water, they will stretch out their wings to dry off.
But wait, there's more on the flightless cormorant!
6.) A group of cormorants is called a rookery, sunning, gulp, flight, or swim.
7.) These birds are typically silent, sans the low growling sounds they make during mating season.
Did you know…?
The chicks are born with brown eyes that later develop into a beautiful turquoise blue color.
8.) Being Piscivores (eat fish and other aquatic life), these critters prey on various fish, like rockfish and eels. They also prey on squid and octopus.
9.) Flightless cormorants are serially monogamous (mate with 1 partner each breeding season).
10.) Their nest is built from seaweed and the male presents the female with gifts, like bottle caps and other flotsam to adorn the nest.
But wait, there's still more on the flightless cormorant!
11.) Courtship starts in the ocean. The male and female will swim around 1 another with necks bent. They then move onto land.
12.) Females lay up to 3 eggs that hatch in up to 35 days.
Did you know…?
There are only around 1,600 wild specimens remaining, to date.
13.) Chicks are independent in up to 6 months.
14.) 1 hypothesis as to why their wings have de-evolved is that they have no large natural land predators to avoid and another theory is that they don't need to travel far to find food, as most of their food is within 300 feet +/- of land.
Now a Short Flightless Cormorant Video!
Be sure to share & comment below! Also, check out the Critter Science YouTube channel. Videos added regularly!
Want to suggest a critter for me to write about? Let me know here.
Think you know a lot about critters? Try your hand at these fun, free quizzes: