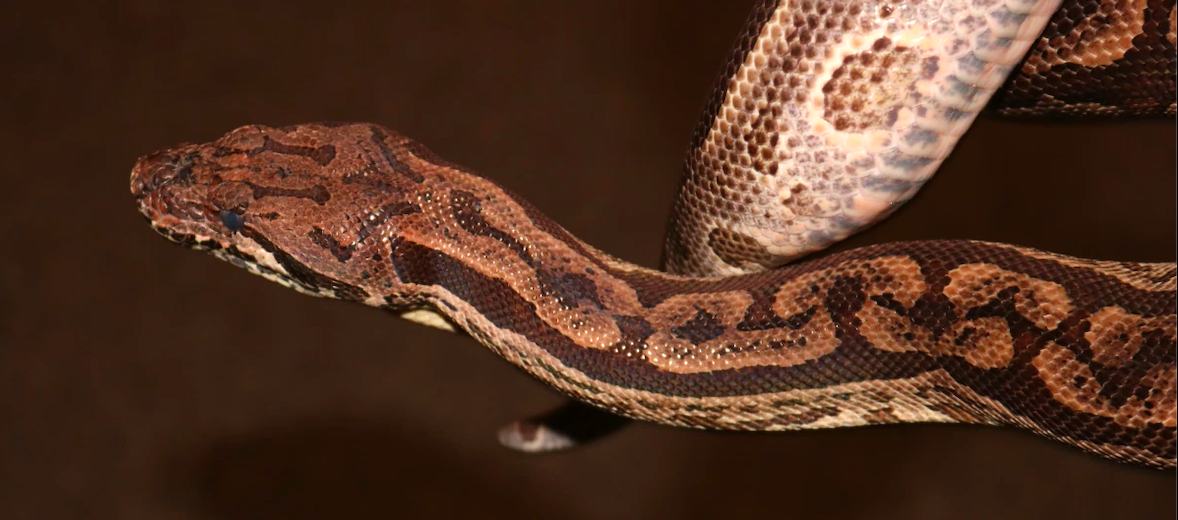 The Dumeril's boa can be found in the wild, only on the island country of Madagascar. They reside in the south and southwestern portions of the island. These snakes prefer the savannas along the central highlands. Even though they face the threats of habitat destruction, hunting, trapping, and over-collection for the pet trade, these snakes are still listed as Least Concern by the IUCN. Their populations are stable, as of current numbers.
First the Stats…
Scientific name: Acrantophis dumerili
Weight: Up to 20 lbs.
Length: Up to 7 feet
Lifespan: Up to 30 years
Now on to the Facts!
1.) These snakes are cathemeral (active both day and night).
2.) This snake was named after the French herpetologist André Marie Constant Duméril.
3.) Like other snakes, they are solitary and only come together to mate.
4.) In some areas these snakes are feared and often terminated on sight. However, some native lore tells of stories of the souls of the tribe's ancestors being in the snake skins, since patterns of faces on the sides of the snakes are interpreted. This makes them religiously sacred and therefore not considered dangerous to some cultures.
5.) Birds, lizards, snakes, mice, rats, and other small mammals (including juvenile lemurs) are all on the menu.
But wait, there's more on the Dumeril's boa!
6.) These snakes are constrictors, and therefor not venomous. It is theorized that snakes started out as venomous but some evolved into being constrictors, losing their venom altogether in exchange for squeezing their prey to death.
7.) Dumeril's boas are ambush predators. This means they lay perfectly still and await passing prey to happen by.
Did you know…?
Like other boas, these critters possess vestigial projections near their cloaca that are de-evolved legs. These projections are utilized in courting and reproduction.
8.) Females undergo up to a 7 month gestation (pregnancy) that yields up to 8 snakelets.
9.) Snakelets measure up to 1.5 feet long at birth.
10.) At one time the Dumeril's boa was heavily exported from Madagascar. Due to trade restrictions, they are now heavily restricted. This is good news for the livelihood of these cool snakes.
Now a Short Dumeril's Boa Video!
Be sure to share & comment below! Also, check out the Critter Science YouTube channel. Videos added regularly!
Want to suggest a critter for me to write about? Let me know here.