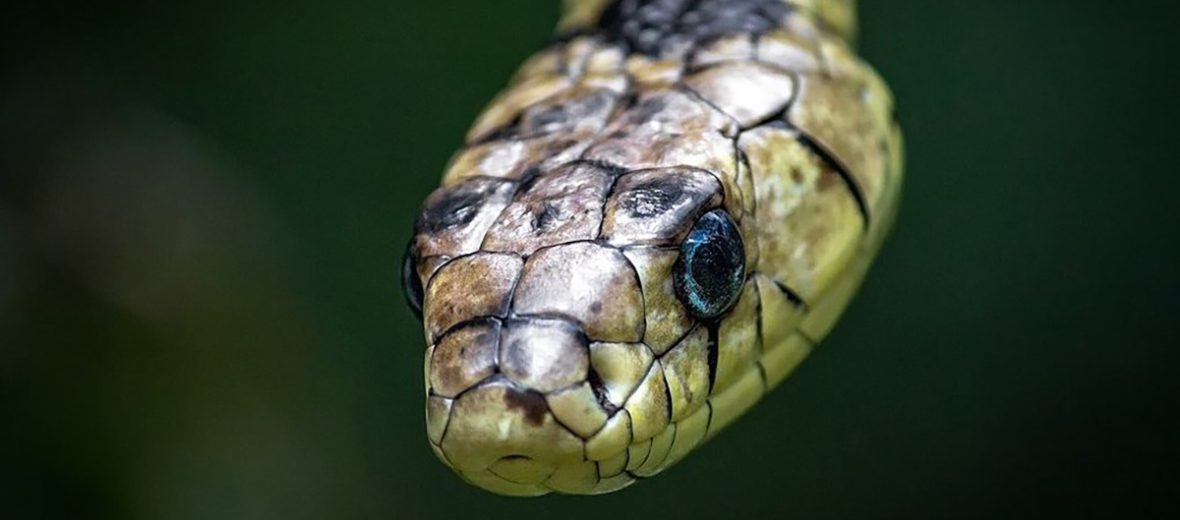 The chicken snake, aka caninana, serpiente tigre, tiger rat snake, or yellow rat snake, is a nonvenomous colubrid that hails from Mexico, Central America, north and central South America, Tobago, and Trinidad. Often found near water, these snakes prefer forested areas. Even though they face the threats of habitat destruction at the hands of dams and agriculture, these critters are still listed as Least Concern by the IUCN. Their populations are stable across their range.
First the Stats…
Scientific name: Spilotes pullatus
Weight: Up to 4.9 lbs.
Length: Up to 8 feet
Lifespan: Up to 17 years
Now on to the Facts!
1.) A group of snakes is called a bed, den, knot, nest, or pit.
2.) Chicken snakes are solitary, like other rat snakes.
3.) These snakes are typically very aggressive and readily strike.
4.) The chicken snake is primarily arboreal (spend their lives in trees).
5.) They are diurnal (active at night).
But wait, there's more on the chicken snake!
6.) Mice, rats, birds, bats, lizards, and amphibians are all on the menu.
7.) Mating season lasts from May – June.
Did you know…?
These snakes are nonvenomous constrictors that, rather than relying on venom, will squeeze their prey to death.
8.) Females lay up to 25 eggs each season.
9.) Snakelets are, like all snakes, born precocial (totally self sufficient).
10.) Like all snakes, prey is always eaten head first. It just goes down easier that way.
Now a Short Chicken Snake Video!
This video talks about rat snakes in general.
Be sure to share & comment below! Also, check out the Critter Science YouTube channel. Videos added regularly!
Want to suggest a critter for me to write about? Let me know here.
Think you know a lot about critters? Try your hand at these fun, free quizzes:
Photo credit: Luan Alves Chaves edited by Rodrigo Tetsuo Argenton