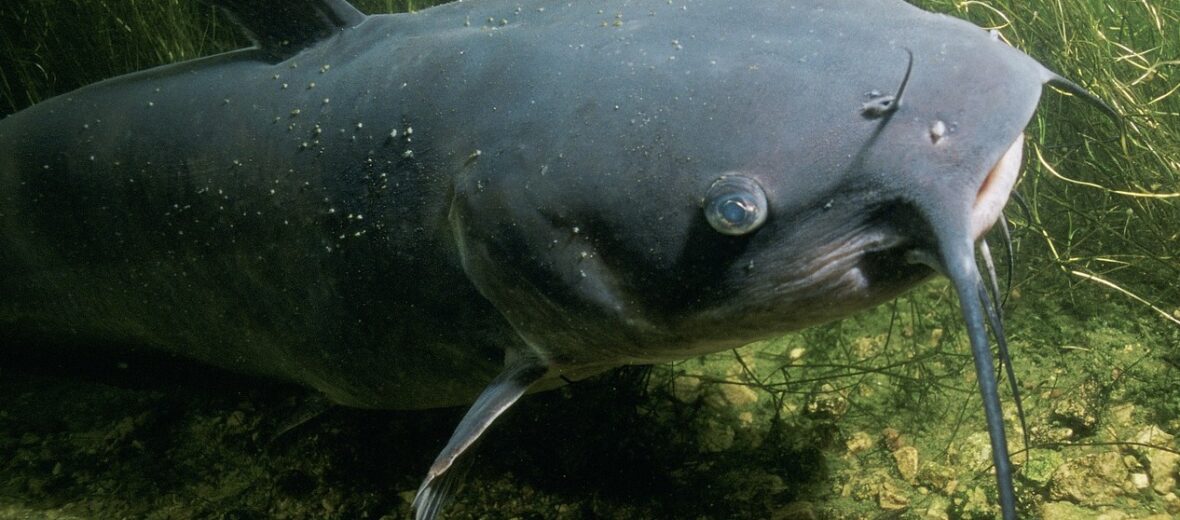 The channel catfish, aka channel cat, is the most abundant catfish species in North America. They have populations in Canada, United States, Mexico, Central and South America, Europe, and Asia. They are also considered an invasive species in many countries. Channel cats like deep, cool, clean water, with slow to moderate currents and a rocky or sandy substrate. These fish can be found in rivers, streams, backwaters, swamps, lakes, and reservoirs. Channel cats are listed as Least Concern, due to their global distribution and invasive nature.
First the Stats…
Scientific name: Ictalurus punctatus
Weight: Up to 50+ lbs.
Length: Up to 2+ feet
Lifespan: Up to 25 years
Now on to the Facts!
1.) Channel catfish have a very keen sense of smell and taste. At the pits of their nostrils (nares) are ultra-sensitive odor-sensing organs with a high concentration of olfactory receptors.
2.) The channel catfish has taste buds located over the surface of its entire body. These taste buds are primarily concentrated on the fish's 4 pair of their famous barbels (whiskers) surrounding their mouth.
3.) Insect larvae, mollusks, crayfish, small fish, clams, snails, worms, and even seeds make up their diet. They will also take other smaller fish and tadpoles at times.
4.) These fish are primarily nocturnal (active at night).
5.) Channel cats are considered invasive in many countries due to the fact that they tend to out-compete the local native fish for food and are such opportunistic feeders.
But wait, there's more on the channel catfish!
6.) These fish have been known to produce club cells and alarm substances for communication purposes.
7.) Channel cats spawn from the months of April – July, depending on the latitude and water temperature.
Did you know…?
The largest channel cat recorded was landed in South Carolina, and it weighed in at a hefty 58 lbs.
8.) Females lay eggs in a large, sticky, jelly-like mass in a crevice that the male digs out, or in a hole or niche.
9.) Once the eggs are fertilized, the male will chase away the female and guard the eggs till they hatch. The male will then watch over the fry for a few days, till they swim off to start life on their own.
10.) They also communicate via chemosensory (chemical) means.
Now a Short Channel Catfish Video!
Be sure to share & comment below! Also, check out the Critter Science YouTube channel. Videos added frequently!
Want to suggest a critter for me to write about? Let me know here.
Learn more about all kinds of cool critters, right here!