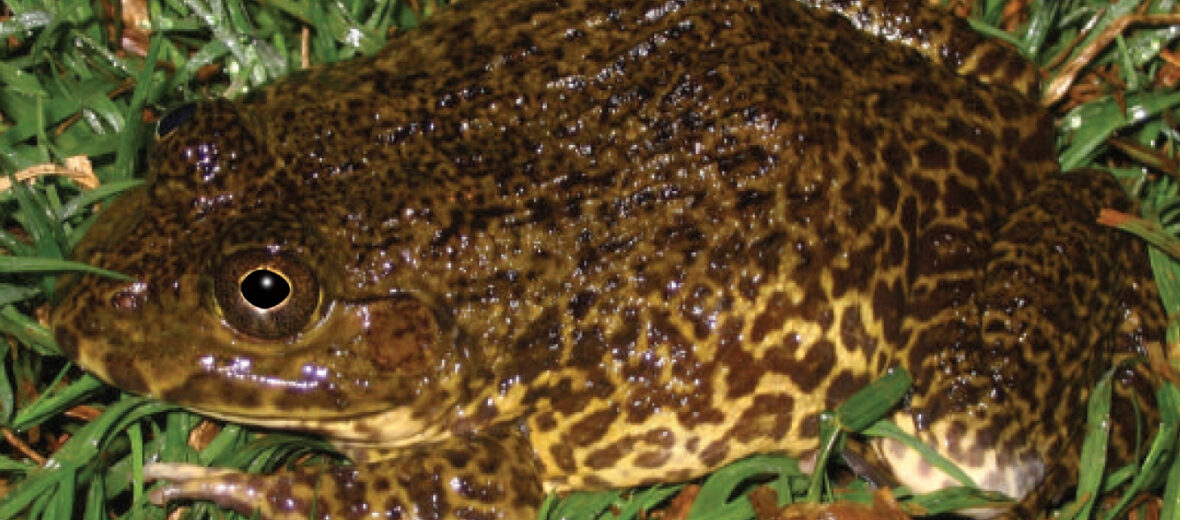 The Chinese edible frog, aka Taiwanese frog or East Asian bullfrog, hails from Cambodia, Laos, Macau, Malaysia, Myanmar, China, Hong Kong, the Philippines, Taiwan, Thailand, and Vietnam. They tolerate a wide variety of habitats, including: freshwater marshes, intermittent freshwater marshes, rural gardens, open excavations, arable land, pasture land, urban areas, ponds, aquaculture ponds, irrigated land, seasonally flooded agricultural land, canals, and ditches. These frogs are listed as Least Concern by the IUCN due to their stable numbers and mass captive breeding.
First the Stats…
Scientific name: Hoplobatrachus rugulosus
Weight: Up to .4 ounce
Length: Up to 4.7 inches
Lifespan: Up to 12 years
Now on to the Facts!
1.) These robust frogs are, like other frogs, Insectivores. They will also cannibalize smaller frogs.
2.) They are typically referred to as 虎皮蛙 "tiger-skinned frog" or 田雞 "field chicken" in Hong Kong, Mainland China, Macau, Taiwan, and in Chinese communities throughout the world. In Filipino, they are termed "palakang bukid," which translates to "frog of the field".
3.) Chinese edible frogs are heavily farmed in China, Malaysia, Sichuan, and Thailand.
4.) The Chinese cook just the forelimbs and hind limbs.
5.) Filipinos cook them using the adobo method. This involves cooking the entire frog.
But wait, there's more on the Chinese edible frog!
6.) Some are sold in pet stores as pets.
7.) Like pretty much all other frogs, they breed in Spring – Summer.
Did you know…?
Cooked bones of frog legs have been discovered in an archaeological dig in Amesbury Wiltshire, that dated back to between 7596 – 6250 BC.
8.) When younger and smaller, these frogs are sometimes sold as food for arowanas.
9.) These frogs are typically kept alive until ordered as a meal. Then they are swiftly killed by the chef's knife. However, they can still be seen moving their legs and blinking, after death.
10.) Not only Asian cultures eat frogs. They are also consumed here in the United States as well.
Now a Short Chinese Edible Frog Video!
Be sure to share & comment below! Also, check out the Critter Science YouTube channel. Videos added frequently!
Want to suggest a critter for me to write about? Let me know here.
Learn more about all kinds of cool critters, right here!