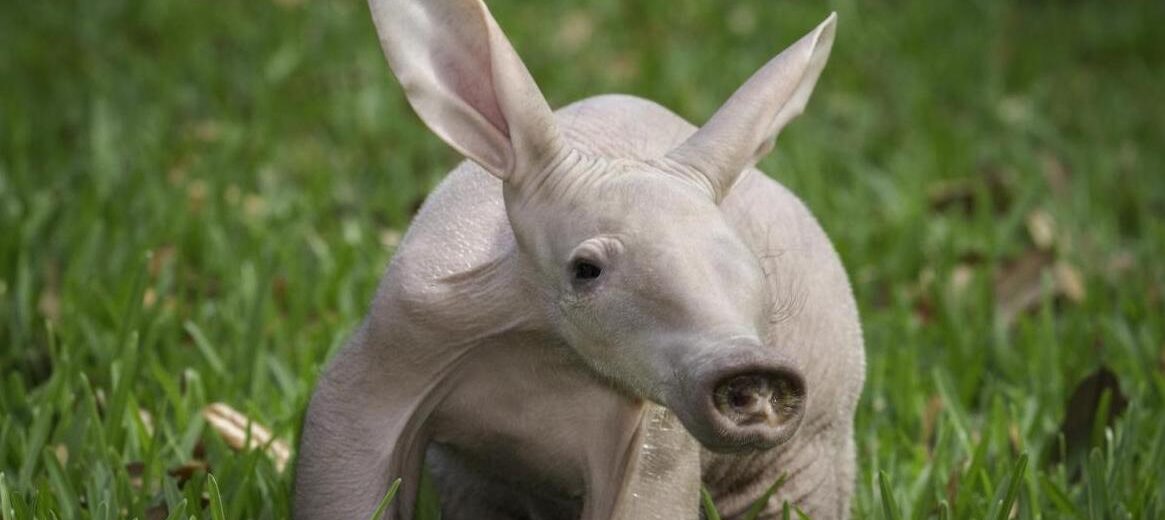 Coming from the Afrikaans/Dutch language meaning earth pig, it's the aardvark. These critters are not to be confused with the aardwolf; even though both eat insects. The name is just coincidental. Aardvarks are found primarily in sub-Saharan Africa and even though they eat ants and termites, they are not part of the ant eater family; they are indeed a separate species. Aardvarks are listed as Least Concern by the IUCN.
First the Stats…
Scientific name: Orycteropus afer
Weight: Up to 140 lbs.
Length: Up to 4.3 feet
Lifespan: Up to 23 years
Now on to the Facts!
1.) Aardvarks eat ants and termites nearly exclusively. However, they will sometimes change things up by eating other insects like the scarab beetle pupae.
2.) Their tongues can be up to 12 inches long!
3.) Aardvarks are solitary creatures that only come together to breed.
4.) An aardvark can eat up to 50,000 insects in 1 night!
5.) They rarely drink, rather they get their hydration from the insects they eat.
But wait, there's more on the aardvark!
6.) Female aardvarks have a 7 month gestation (pregnancy) giving birth to just 1 cub. A cub can weigh in at over 4 lbs.!
7.) Aardvarks are a crucial part of Africa's ecosystem as they are not only prey for many predatory species, but their old burrows provide homes for other animals; like African Wild Dogs and rodents.
Did you know…?
An aardvark can dig up to 2 feet in just under 20 seconds!
8.) The aardvark is nocturnal (active at night) and sleeps in extensive burrows during the day. Their burrows can be over 30 feet long!
9.) These critters have very tough skin that aids in protecting them from insect bites.
10.) With their large rotating ears, they can hear very well. This helps to detect predators like lions, hyenas, wild dogs, and more.
Now a Short Aardvark Video!
Also, check out the Critter Science YouTube channel. Videos added frequently!
Want to suggest a critter for me to write about? Let me know here.
Learn more about all kinds of cool critters, right here!