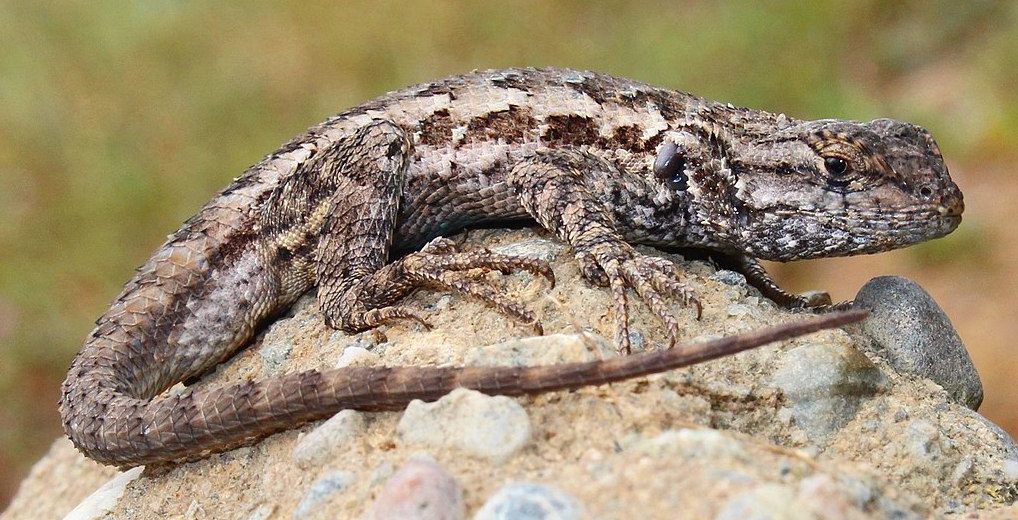 The western fence lizard, aka blue belly, is a commonly found lizard species that can be found throughout the western portion of the United States and into Baja California. They prefer grasslands, broken chaparrals, sagebrush habitats, woodlands, coniferous forests, farmland, and even desert regions. Due to their stable population and wide spread distribution, these lizards are listed as Least Concern by the IUCN.
First the Stats…
Scientific name: Sceloporus occidentalis
Weight: Up to .41 ounce
Length: Up to 8.4 inches
Lifespan: Up to 7 years
Now on to the Facts!
1.) These lizards are solitary and only come together to mate.
2.) Western fence lizards are diurnal (active during the day).
3.) They prey on various insects and spiders.
4.) Fence lizards are preyed on by snakes, larger lizards, coyotes, bobcats, cats, dogs, and hawks.
5.) When faced with a predator, they typically flee. If caught, they will bite and defecate on their attacker.
But wait, there's more on the western fence lizard!
6.) Brumation (hibernation for reptiles) is relied upon, during colder winter months. During this time, they will hide in crevices and even in the walls of houses till the weather heats up again.
7.) These lizards have the ability to alter their coloration from light to dark, and almost black. This is, most likely, used for thermoregulation (adjusting their body's heat).
Did you know…?
While sunning themselves, they will often do push-ups. This is due to their belly becoming too hot. So they lift their belly off the hot surface to cool down. They also lift various limbs to remove them from a hot surface.
8.) A group of lizards is called a lounge.
9.) Males are very territorial. They will also give warning signals to other competitor males by head bobbing and doing push-ups, before chasing away their opponent.
10.) Females have up to 3 clutches a year consisting of up to 17 eggs, that hatch in up to 2 months.
Now a Short Western Fence Lizard Video!
Be sure to share & comment below! Also, check out the Critter Science YouTube channel. Videos added regularly!
Want to suggest a critter for me to write about? Let me know here.
Think you know a lot about critters? Try your hand at these fun, free quizzes:
Photo credit: Connor Long