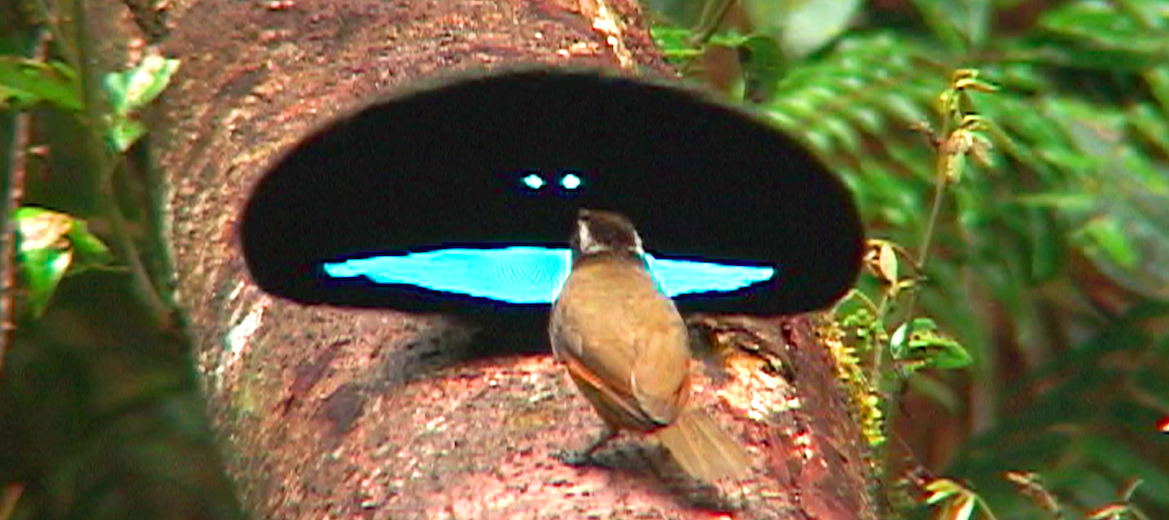 The superb bird of paradise is a newly classified species of the birds of paradise family. They were first discovered in 1930. However, they were put into their own species category in 2018. They reside in the rainforests of Indonesian New Guinea. They were recently separated into their own species due, in part, to their elaborate mating dance. But the males and females also look and behave differently from others in the Paradisaeidae family. This article is on request from my friend, Ryan.
First the Stats…
Scientific name: Lophorina niedda
Weight: Up to 3.7 ounces
Length: Up to 10.23 inches
Wingspan: Up to 22 inches
Lifespan: Up to 8 years
Now on to the Facts!
1.) They have a limited diet of small arthropods and fruit. This makes them Omnivorous.
2.) Due to their specialized and flamboyant dance, these birds are considered their own species, set apart from other birds of paradise.
3.) Males outnumber females by a broad margin. Hence the elaborate dance and fierce competition to get the girl.
4.) Females reject 15 – 20 males before settling down with her favorite. Kind of like an avian singles bar.
5.) Hawks and snakes prey on these beautiful birds.
But wait, there's more on the superb bird of paradise!
6.) After carefully preparing the dance floor, the male will begin to signal the female(s) with a loud call. When a female shows interest, the male will spring his black feathered cape and blue-green chest shield upward and then spreads this shield symmetrically around its head. He then rhythmically whips his tail feathers against each other, while simultaneously hopping in crazy circles around the female.
7.) There are 42 known species in the Paradisaeidae family.
Did you know…?
This is the fourth endemic bird of paradise classified in Indonesia.
8.) The female will lay up to 3 eggs each breeding season and both the male and female participate in incubating and rearing.
Now a Short Superb Bird of Paradise Video!
Also, check out the Critter Science YouTube channel. Videos added frequently!
Want to suggest a critter for me to write about? Let me know here.
Learn more about all kinds of cool critters, right here!