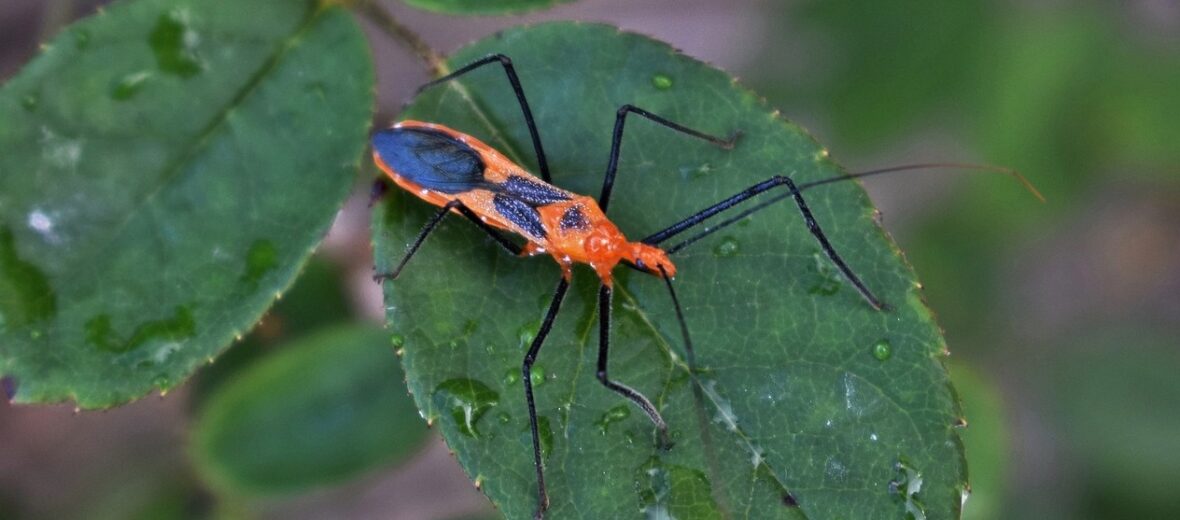 At first you might think of a kissing bug and say "ahh, they like to kiss you". Uh… No. They actually bite you on or near your lips and drink your blood, while you sleep. Then they poop on your mouth and leave. How rude! They can also carry a parasite that causes a potentially deadly disease. Still think they're cute? Didn't think so. They are typically found in South and Central America, particularly in poor, rural areas. But the bug has also been found in the lower 2/3 of the U.S., typically in Texas, New Mexico, and Arizona.
First the Stats…
Scientific name: Triatominae
Length: Up to 1.25 inches
Lifespan: Up to 1 year
Now on to the Facts!
1.) Triatomine bugs are nocturnal (active at night) insects that like to bite humans on the face and lips while they're sleeping.
2.) What's fun about these insects is that they can also fly and are attracted by lights. So, leaving your porch lights on, sleeping with a night light, and more can attract them to your home.
3.) They are attracted to CO2 as well. Just something to keep in mind, you mouth breather, you.
4.) If you think you're been bitten, feasted upon during the night, kissed by a parasite, as it were; you should try to capture the insect and take it in for identification and get treated right away.
5.) These parasites are also known as conenose bugs or vampire bugs.
But wait, there's more on the kissing bug!
To view more facts on this and many other critters, purchase my book Rainforest Critters. It's only $17.99 for an 84 page book! Available now through Amazon. Click the logo to purchase your copy now:
Now a Short Kissing Bug Video!
Also, check out the Critter Science YouTube channel. Videos added frequently!
Want to suggest a critter for me to write about? Let me know here.
Learn more about all kinds of cool critters, right here!