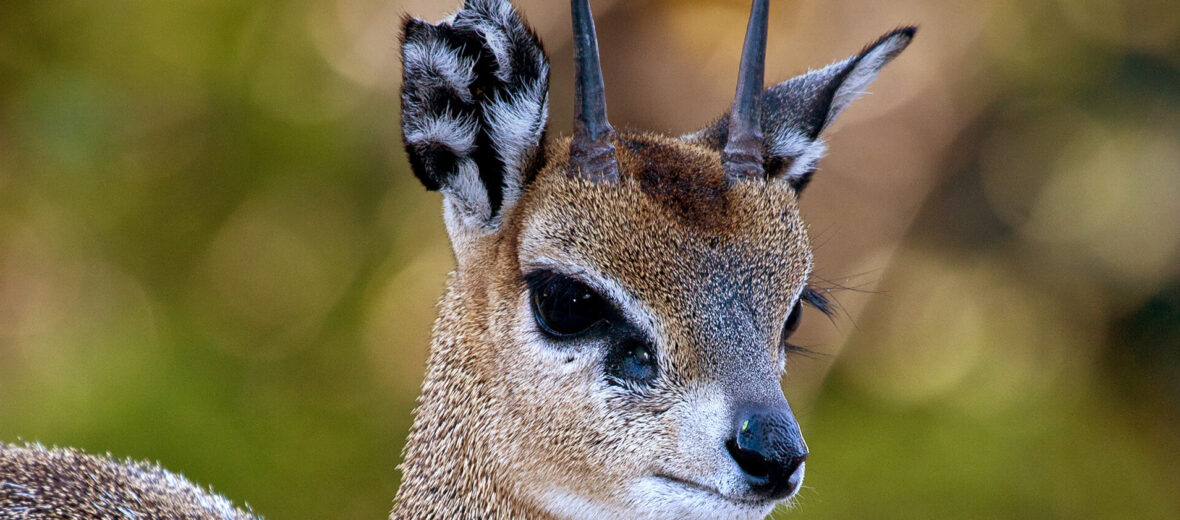 The klipspringer, aka klipbok, is a smaller, durable antelope found in both eastern and southern Africa. They prefer to live among rock formations called kopjes, (pronounced ko-pea – that's Dutch for small head). These agile climbers leap about the rocky formations with the greatest of ease, looking for food and avoiding predators. Even though they are hunted and face the plight of habitat destruction, these critters are still listed as Least Concern by the IUCN.
First the Stats…
Scientific name: Oreotragus oreotragus
Weight: Up to 40 lbs.
Length: Up to 45 inches
Height: Up to 23.5, at the shoulder
Lifespan: Up to 17 years
Now on to the Facts!
1.) Klipspringers are nocturnal (active at night).
2.) These critters feed on young plants, flowers, fruits, and various grasses.
3.) They mark their territory with huge dung middens (around 3 feet across) and a tar-like substance from their preoribital glands (located just below their eyes), which is rubbed onto branches.
4.) The klipspringer is a gregarious animal that forms small herds, led by a dominant male.
5.) They keep a distance or less than 16 feet of one another at all times and take turns looking out for predators, while the others graze.
But wait, there's more on the klipspringer!
6.) Leopards, jackals, and spotted hyenas prey on these small critters. While the young are also preyed on by baboons and eagles.
7.) Both males and females have horns that measure up to 6 inches long.
Did you know…?
With hooves the diameter of a dime (about .5 inch), they can leap, with amazing accuracy, onto a landing pad the size of a 50 cent piece (about 1.5 inches).
8.) If faced with a predator, the herd will attempt to take on said foe as a team.
9.) They communicate via shrill whistles.
10.) Klipspringers are monogamous (mate for life).
But wait, there's still more on the klipspringer!
11.) Females birth a single calf after up to a 6 month gestation (pregnancy).
12.) Calves spend the first 2 – 3 months of their lives in hiding. Since they are easy prey for the local predators.
Did you know…?
True to their name, klipspringers can leap up to 12 feet straight up in the air!
13.) Males tend to be very protective of their offspring and will watch over them, along with the females.
14.) The klipspringer was first described by German zoologist Eberhard August Wilhelm von Zimmermann in 1783.
15.) When they meet each other, they will rub cheeks.
But wait, there's still a little more on the klipspringer!
16.) Their brittle hairs are so thick and coarse that they have been known to damage their incisors while grooming.
17.) Some individuals in Namibia were seen climbing trees over 17 feet high to gain access to fresh leaves!
18.) Since standing water is scarce, these creatures have evolved the ability to get most of their water from the succulents they eat.
Now a Short Klipspringer Video!
Be sure to share & comment below! Also, check out the Critter Science YouTube channel. Videos added frequently!
Want to suggest a critter for me to write about? Let me know here.
Learn more about all kinds of cool critters, right here!